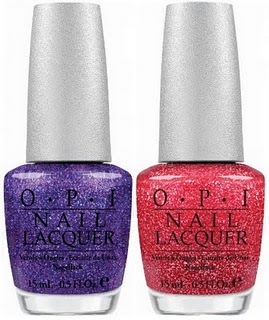 This September, OPI is launching 2 new shades for its Designer Series collection.  The Designer Series has polishes that have intense pigmentation and tons of shimmer and glitter.  OPI adds to the collection once in a while and a couple of colours at a time.  The colours are always amazing and almost like collector's items.  Once you have one, you want to save it, and more like it.
The two new colours are DS Temptation and DS Bold. The Temptation is the deep purple polish, and DS Bold is a sparkly red.
Swatches coming soon.
Available at salons and spas this September for $15.95.