I absolutely swear by the long-wearing primer and topcoat system that is OPI Infinite Shine.  Whether used with Infinite Shine colours or just regular polish, I find that the final effect is that my nail polish really does stay on for a full week with hardly a chip in sight.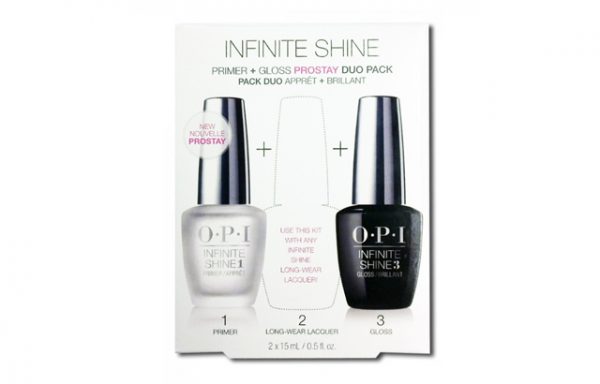 Of course, when they launched a whole new Infinite Shine ProStay system, I had to jump on board.
I've used it now three times – twice with an Infinite Shine polish and once with a different brand of nail polish.  All three times, I had really long-wearing nail polish and I was happy with the performance of the system as a whole.
The biggest difference that I can see is that the ProStay top coat feels and looks a little bit thicker and is much shinier than before.  It's an awesome effect, because my nails seem to even stay shiny after I use the top coat.
OPI promises that the system can give you up to 11 days of shine, but I think after 7 days, an at-home manicure just starts to look old.  Either you do have some wear on your nails, or the shine is minimized, or your nails start growing out and your polish line looks really obvious.
Pick this up at salons and spas or at The Bay.