Come for the Salicylic Acid and stay for the kaolin and charcoal. Leave it to Deciem The Ordinary to launch the perfect mask for the summer. On days when the weather is hot and sticky and your skin is sweaty and oily, wash it and then put this on. Let it sit for 10 minutes, essentially it dries and sucks up all the excess oil from inside your pores.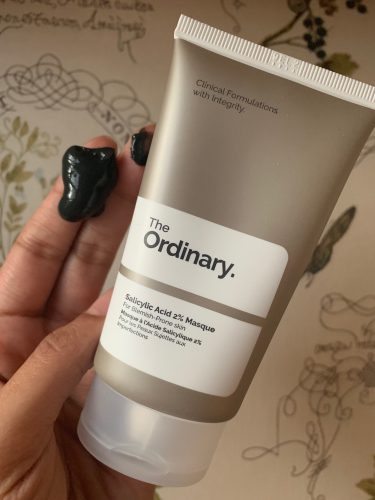 To wash it off, I find that the best thing to do is jump into the shower. Let it get a bit wet and then rub it off and as you do, massage the charcoal and let it give your skin a super fine super gentle scrub.
This mask is 2% salicylic acid, which I find isn't enough for me. I'd like a mask to be higher in acid so that it really exfoliates my skin. 2% Salicylic Acid is what they use in anti-acne products and it really works best if it's left on your skin all night or during the day because it breaks through the oil in your pores and exfoliates your skin from the inside out. The ingredient needs longer than 10 minutes to work, but it's great if you're trying to get your skin used to Salicylic Acid.
Get it online. $12.50.