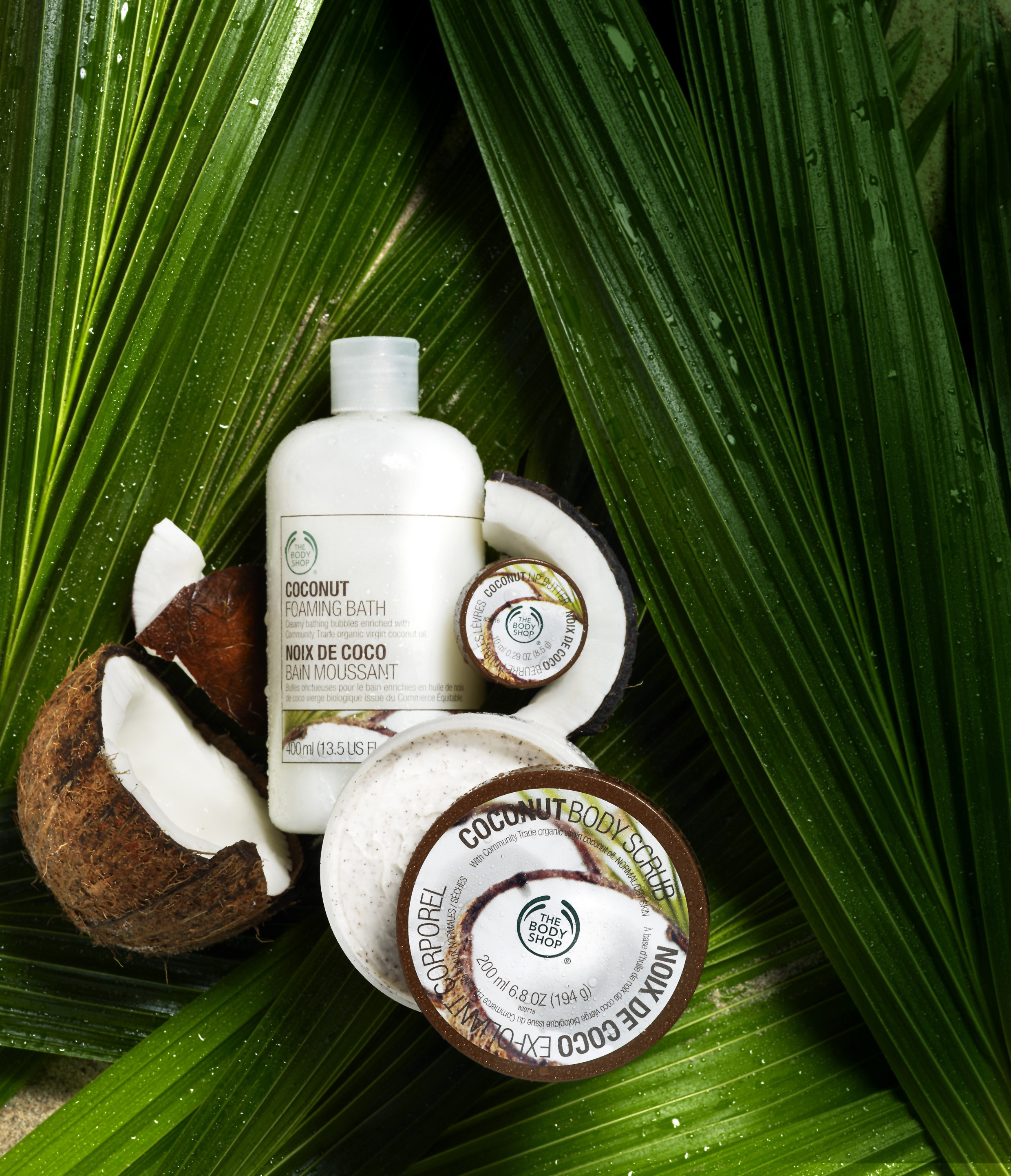 If you frequent beauty forums, you'll know that a cult beauty favourite is virgin organic coconut oil.  It has been said to cure everything from Eczema to acne to dry hair.
Now, The Body Shop's Coconut range contains organic coconut oil as well!  The oil is sourced from the Pacific Islands of Samoa and is certified organic.  The oil is pressed using hand and no chemicals are used in obtaining the oil.
You know that I love all things that smell (and taste) of coconut, and it doesn't get any better than the Coconut Shower Cream.  It smells just like coconut cream and is such a pleasure to use in the shower.
Check out the entire range at your local Body Shop!