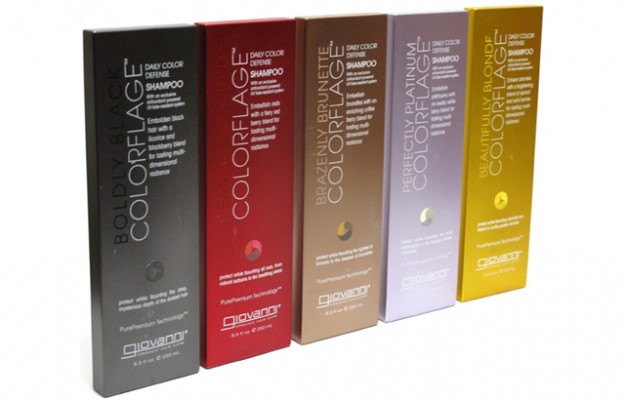 You have got to check out the color-enhancing line from Giovanni haircare products.  They are totally organic and so well formulated.  The shampoos and conditioners later, rinse clean, moisturize, and do it all with organic ingredients which is kind of awesome!
I tried the Colorflage Daily Color Defense shampoo and conditioner.  They come in 4 shades – brunette, red, black, and blonde.  I didn't notice any colour being deposited into my hair after using these, and I think they just really are gentle enough for colour-treated hair.
What I did notice is that my hair was super shiny and so pretty after using these.  At the same time, these shampoos managed to leave my hair soft and moisturized.  The conditioner especially was thick and rich but didn't weigh down my hair.
You can find Giovanni products at the drugstore, or order online at Well.ca for about $10 each.