The Ouai treatment mask also came on vacation with me. Unlike the Amika mask, this was not greasy or oily and so it didn't feel as nourishing either. It also dried to a hard finish which I didn't love. At the end of the day, I washed it out and my hair felt ok. I tried using it again on wet hair, and again the results were so-so.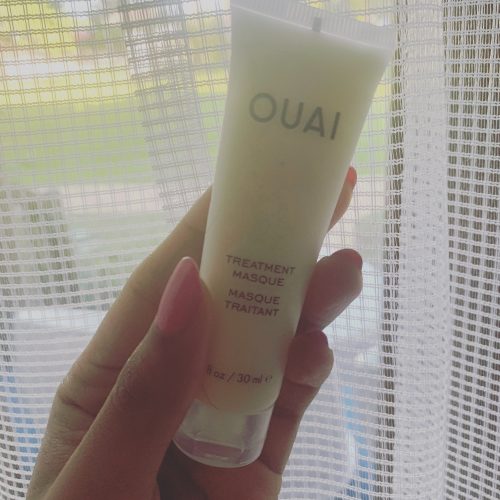 Again, this is a travel-sized tube with lots of product in it – I could get 3 or 4 uses out of it at least. It had a fresh scent that was pleasant and that dissipated after a while.
The full size is available at Sephora for $47. I'd love to try more Ouai products so I'll be keeping an eye out for more travel sizes that I can use.