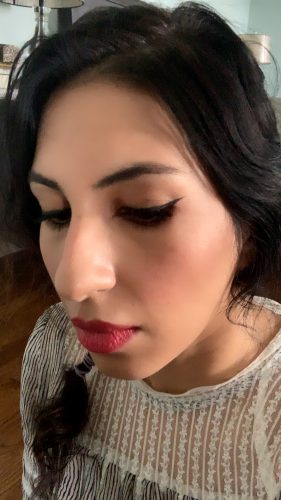 I've really tried to master liquid eyeliner over the past few weeks – and the best way to get good at it is to practice again and again, until you're happy with where the line is going. Watch the video to see how I do it.
I was so nervous making this video because anytime I make a video it's almost a guarantee that something will go wrong, but I'm so happy with the way my eyeliner turned out.
I used Revlon Colorstay Liquid Liner Skinny. It stays on all day and I've gotten used to how skinny it is, even though this isn't the eyeliner I went to the store to buy.