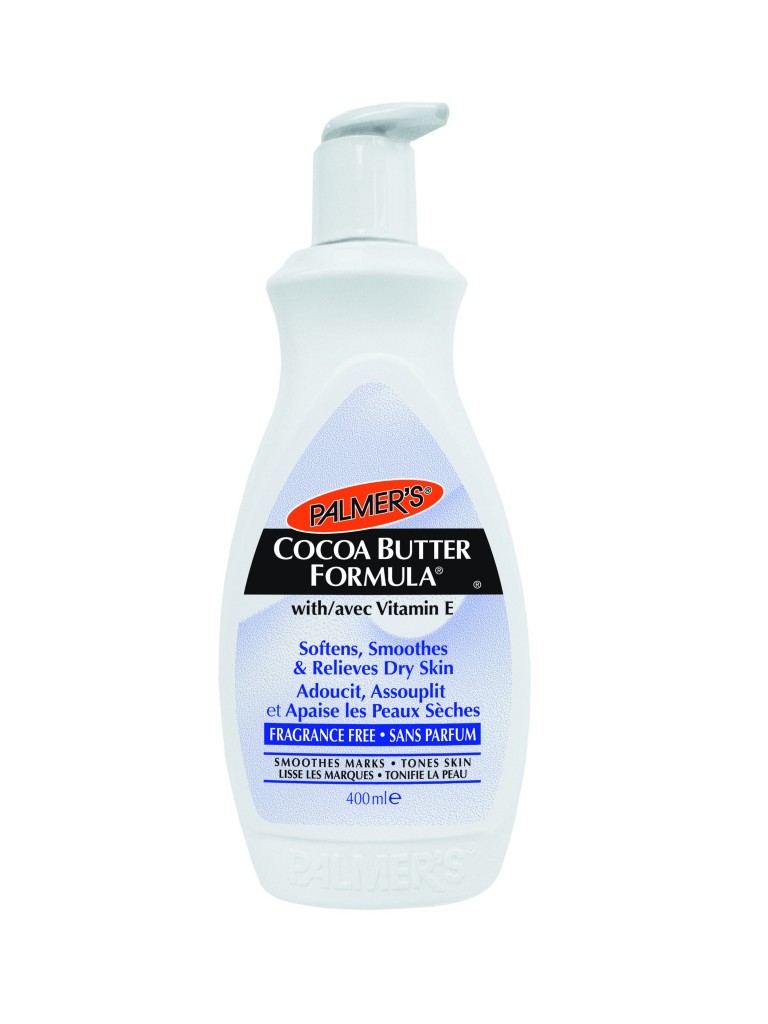 Lately, everyone in my family has been using Palmer's Cocoa Butter Formula, and we all LOVE it.  I had heard so much about the Palmer's line of products, but I didn't really believe the hype.  Well it turns out that there's hype for a reason, and this is pretty much one of the best moisturizers that you can get at the drugstore.
Yes, it has real cocoa butter in it – but because it's a drugstore line, there's probably more petrolatum or mineral oil in it, and you know what?  That's OK, because this is a wonderful formula.  It absorbs easily into your skin and the moisture stays on for a long long time.
I myself am partial to the fragrance free formula because it doesn't smell like chocolate, which I find to be annoying.  The formula comes in a pump which makes using it ever so convenient and you're getting the same wonderful formula.  If you're putting this on your feet or elbows, or anywhere else that is particularly dry, you could get the concentrated cream which is more greasy and smells really strong, but also works very well.