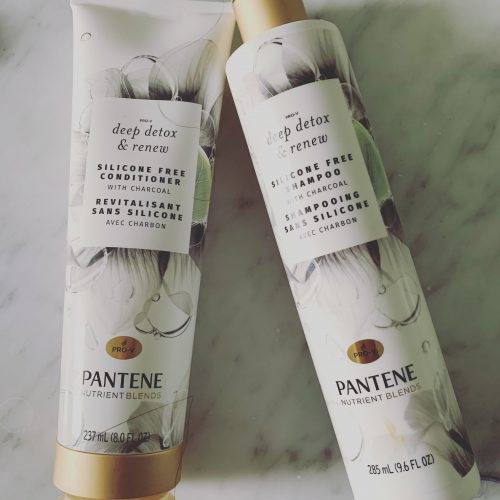 Loving the whole Pantene Nutrient Blends collection, but I really love the Deep Detox and Renew collection which has detoxifying charcoal with helps get your hair super clean. I kind of even like this shampoo and conditioner better than the Moisture Renew one with Rose Water. I loved the scent of that one but this one cleans your hair a bit better and I need that in my life. Or I mean that my hair does.
The scent of this collection is fresh and almost minty and clean. There's a minute amount of charcoal in the shampoo and conditioner and I appreciate that the conditioner is silicone-free because it doesn't weigh down my hair at all.
This is definitely one of my favourite collections I've tried this year. Find it at your drugstore. $10.99 each.