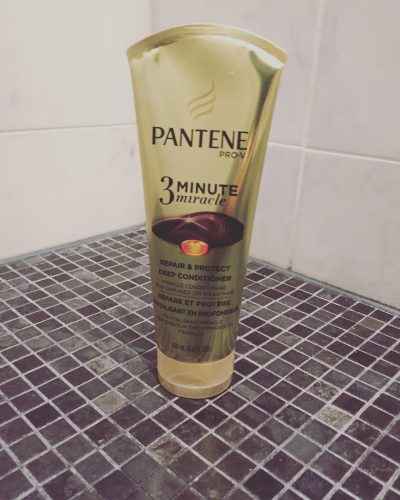 It's gotta be said: all those hours in the sun and in the water do a number on your hair, and my hair is feeling parched because the summer greasiness requires me to wash it more too.
Whether you're heading back to school, back to work, or just revamping your beauty arsenal, you need to pick up this: the 3 Minute Miracle deep conditioner from Pantene.  I love the luxe gold packaging, and the extremely thick and buttery mask inside is perfect for repairing and smoothing extremely dry hair.  I use it and skip the styling products after washing my hair, because I find that my hair just doesn't need them!
$5.99 at the drugstore.