Check out the prettiest colours for the summer.  This is the Sally Hansen Pastel Punk collection by Miracle Gel.  I hadn't used Miracle Gel nail polish in so long, and I am pleasantly surprised by how creamy and rich all these colours are.  Two coats are needed for opaque coverage, but that's no big deal since two coats is what I need to have the colours last longer.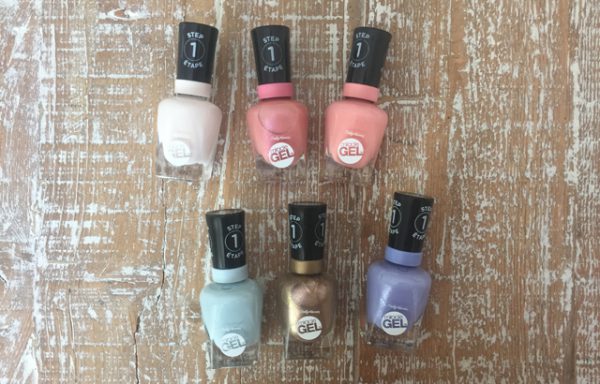 The shades are After Altar, I Lava You, Shell-ebration, (top row, left to right) Ocean Daze, Golden Glow, and Just Maui'd (bottom row, left to right).
The colours are so pretty and super wearable.  Here's a picture of I Lava You, which is a pretty shimmery pink.  Pink is not usually my colour, but I got so many compliments on this when I wore it, so I guess it's a keeper.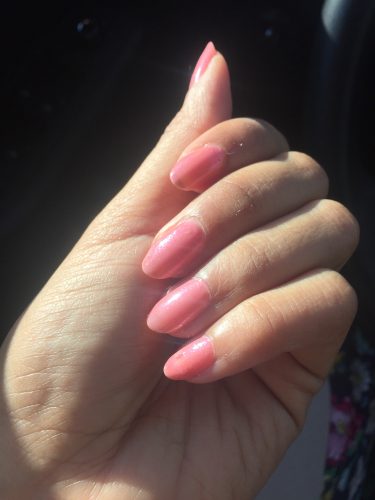 Golden Glow is also really pretty and shimmery.  The shimmer was easy to take off and didn't stick to my nails like some shimmer does.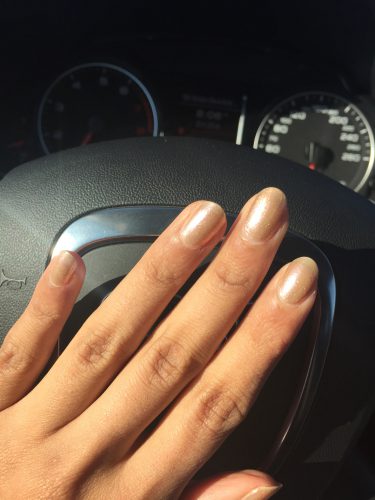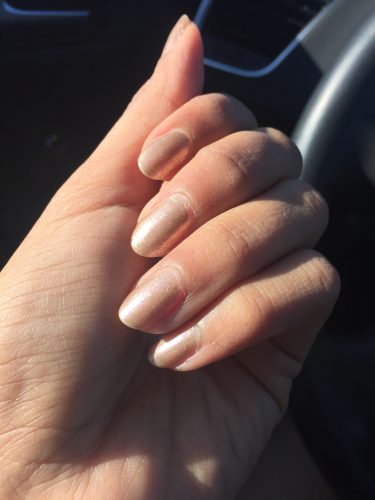 I have to say that I'm not a huge fan of the Miracle Gel top coat.  It takes forever to dry and I like to do my nails at night time, but if I used this top coat, I would have dents in my nails in the morning.  Instead, use whatever other top coat you might have, and that might be better.
$9.97 at drugstores and mass merchandisers.