Summer brings with it light and airy makeup, with shadow that's barely there so that you don't have to worry about it creasing and melting.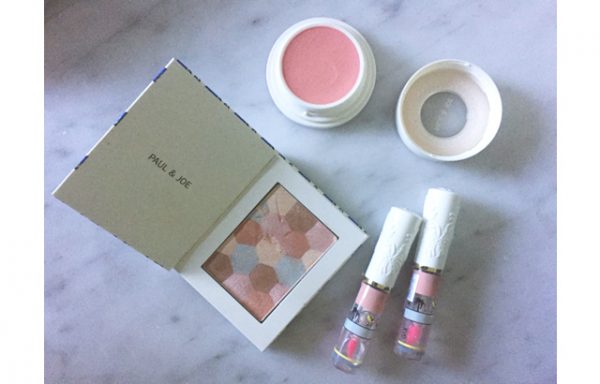 Paul and Joe's Summer 2017 Daydream Believer collection delivers with lip tints, gel-based cheek tints, and a gorgeous eyeshadow palette in a honeycomb design.  The collection is unique enough that you almost want to collect it, but the formulas work so well that it's better just to use them.
The Tinted Lip Glosses are the kind that magically turn pink upon application to your lips.  There's a clear version and one with subtle silver sparkle in it, but they both turn into a pretty bright but wearable pink as they stay on your lips.
The eyeshadow colours can be mixed together or worn separately.  There are three shade collections: mauve, blues and beiges, and golds and browns.  They are all super shimmery and blend beautifully.
My favourite products are the cheek tints which are water based and feel like gel.  They blend well and leave a natural shimmer-free.  Again, there are three shades: peach, pink, and neutral rose.  The peach is pictured here and is the lightest of the bunch, so probably suited to fair skin.
As always, the collection delivers when it comes to cute yet functional makeup.  Pick it up at Shoppers Drug Mart Beauty Boutique locations.