I was hating on Penelope Cruz at the Golden Globes, but I LOVE her SAG look.  I think that she definitely had the best hair of the night, and it's nice to see that she got her roots touched up for the event.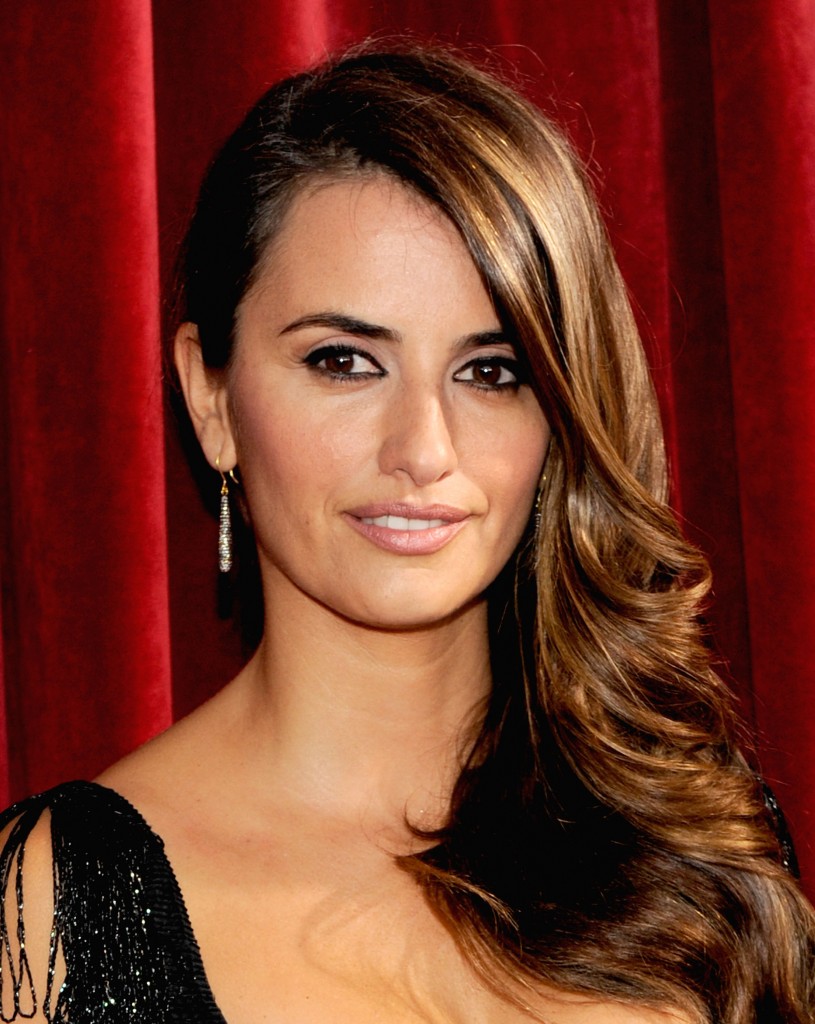 The makeup here is plain – simple eyes, heavy on the liner, and a natural lip, but it brings out her natural beauty and she is abundant in that.
The hair takes the cake though – it's the perfect complement to such a glam dress and shoes, and she looks classically elegant instead of being overly done up.
Do you like the lipstick or is it a bit too much like bare lips?
This side swept hair is actually relatively easy to do at home too – all you need is a large barreled curling iron and a hair drier.  Dry your hair with the hair dryer, and then just curl the front bang with the curling iron.  Sweep a bit of serum through your hair, and then curl all of the rest of your hair around the curling iron so it's wavy but not curly.  Then apply some hair spray so the hair stays, comb through with a brush, and spray again. Attach pins to the bottom back if you want the hair to stay in place.