Penelope Cruz is the new face of Lancome's Tresor fragrance.  The scent was originally launched in 1990 and the new fragrance campaign will debut later this year.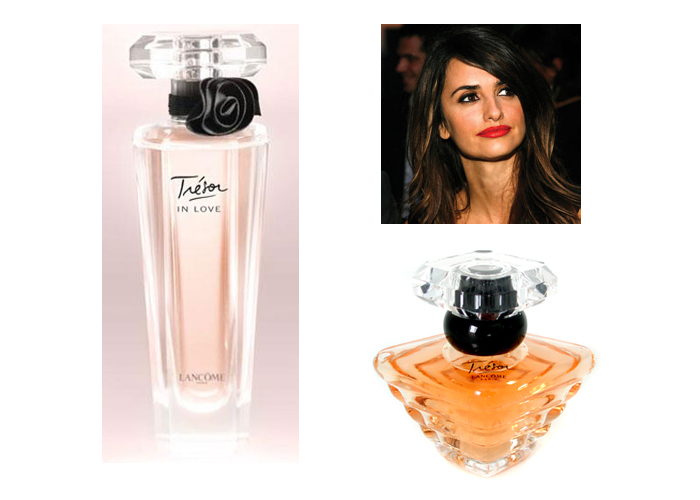 Earlier this year, Lancome launched Tresor in Love as a spring addition to its regular Tresor fragrance.  The scent is kind of a gourmande floral.  It has notes of peach and apricot, but also of rose, amber and vanilla.
I find it to be fresher and almost more tart than the regular Tresor, and it really is an update of that scent.  Tresor has obviously been on the Lancome counter for almost 20 years because women like how it smells, and in general the department store counters are great at launching scents that really resonate with their customers.
The drydown of this is more gourmande because of the vanilla in it, and so it's a great scent for those days that can start off as rather chilly.  I probably wouldn't wear this too much into the summer, because of those amber and vanilla notes, but it's almost perfect for right now.
The bottle for this new scent is larger and longer, implying that it is lighter and you can get away with wearing more of it, but I did find it to have good lasting power, and that I didn't need more than 2 spritzes for the entire day.
This is available at Lancome counters everywhere.