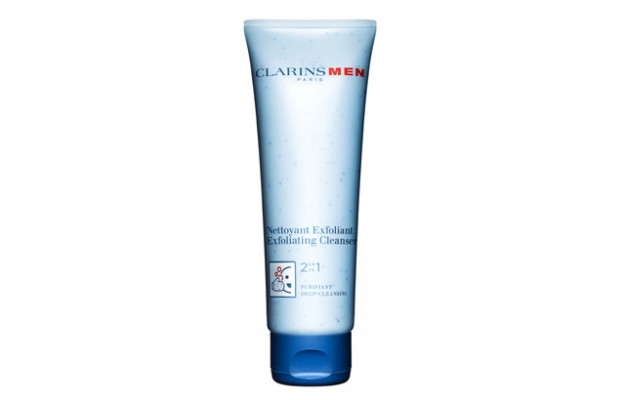 This is an awesome product for men because unlike most products for men that are full of irritating products for skin, this one actually leaves skin nice and soft.
Clarins is known for its natural ingredients, and this product is no different.  It's filled with bison grass, soap root extract and lava powder, and it's not filled with soap which is why it's good for daily use.  It tingles as you use it, and leaves skin fresh-feeling but utterly moisturized.
And though it's soap-free, it smells like a wonderfully fresh soap which is a lovely touch.
The Exfoliating Cleanser is probably one of the best men's products that I've come across, so I think it would make a great gift for any male.
Pick it up at your local Clarins counter for about $21.