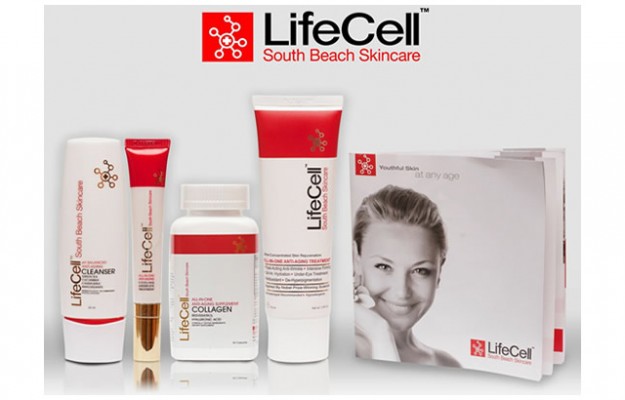 Summer is in full swing, and it has no intention of coming to a stop. With summer in full gear what's a girl to do to get smooth skin? This summer we are in love with getting fresh and smooth skin with LifeCell products.
Start with LifeCell's anti aging moisturizer and see results for yourself. This moisturizer is packed with the top of the line ingredients for healing and anti aging for all skin types. Packed with healing power it stops aging and reverses previous damage.
Summer is notorious for long summer nights and LifeCell has got you covered with its under eye treatment. Wild summer nights may give us under eye darkness but LifeCell is totally putting an end to that. We recommend cooling down your eyes with this treatment that eliminates puffiness and restores health.
To wrap up the total pampering package LifeCell also offers a skin balancing cleanser and anti aging supplements. Their slogan is youthful skin at any age. And boy are we thankful for that because our skin could use a little TLC after these summer months.
Psst! Be on the look out for their new BB cream coming soon. This product will surely be revolutionary for your skin care routine. BB cream is an all-in-one facial cosmetic product to replace serum, moisturizer, primer, foundation and sunblock. It can be worn alone as a tinted moisturizer, over serum and moisturizer as a regular foundation, and under powder, depending on your desired amount of coverage. Basically it employs every skin care necessity in one!
Check out LifeCell videos for more tips and information.