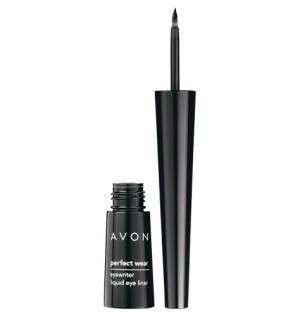 Again, on a quest to try eyeliners that give me a nice rich black line and last  for my entire day which often starts at 7 am and ends at 10 pm.
Touching up my makeup more than once is not an option and even then, touching up doesn't mean redoing my eyeliner.
I was psyched for PERFECT WEAR Eyewriter Liquid Eye Liner because they say that it lasts a really long time.  I guess, their version of a long time is different from my own, and I found that this did not live up to the claim.
The liner did give me a rich line, but it didn't stick to my eyelid and rubbed off pretty quickly.  For $8, I'd rather pass.