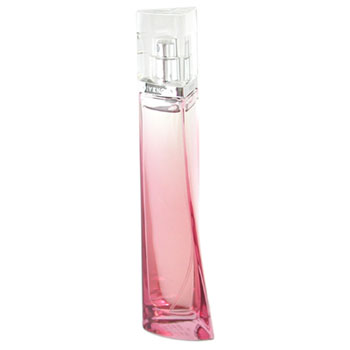 Because Givenchy launches an intense version of it's Very Irresistible perfume this March (this is the one that features Liv Tyler in the ads), I decided to review the original version before I do the new one.
Very Irresistible is primarily a rose scent – the notes are Centifolia Rose, Peony Rose, Fantasia Rose, Passion Rose, Emotion Rose, Verbena Leaf, Star Anise.
The thing is that even with tons of rose notes in the juice, I don't smell a primarily rose scent when I spray this!  Aspects of rose, yes.  Pure rose like in a Jo Malone or Lancome scent?  No.
What I love about this scent is that it's a more sophisticated floral scent that's appropriate for the night time even though most florals are day time scents.  It's a strong mix too, because just one spritz can last the whole entire day.
The top notes of the scent feature a leafy currant, while the drydown is curiously sweet, almost like vanilla.  I say that it's curious because there are no sugar notes listed, but they some how come out.
Because this is a powdery floral scent, I prefer not to wear it at work as I find it to be too strong, but it's perfect for the weekends.
Review on the Very Irresistible Intense coming next week.