A mask for those of us who sometimes have troublesome skin.  If you've spent too much time in the sun, the cold, the smog or with your exfoliator, then this is for you.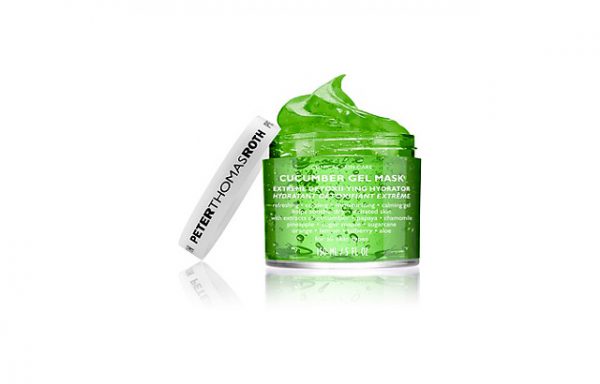 We start then, with a mask that's not necessarily for combination skin but is definitely a mask that's good for the summer. The Peter Thomas Roth Cucumber Gel Masque is a green gel that claims to soothe skin so that it looks its best.
Upon putting this masque on, my skin felt instantly refreshed – and it should since it is a water-based gel. This is an excellent option for those people who have experience sunburn or simply need to calm their skin after spending time in the heat. The gel mask goes on clear and doesn't really dry out – it stays wet and provides refreshing relief to the skin while providing sheer moisture as well. After using this mask, my skin was super hydrated and ready for moisturizer.
Take it on vacation with you.  Keep it around for emergencies.
It has been around for a really long time and it works.
$64. At Sephora.