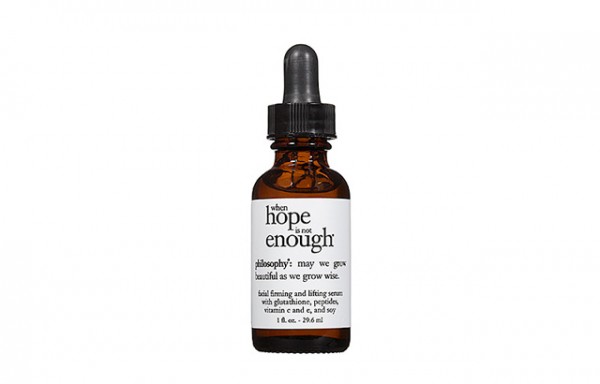 Want to take your skincare to the next level?  Add a serum to the mix.  Apply this after cleansing and toning, but before your moisturizer.  You can use a serum morning and night, and a good one will be light-weight enough to use twice a day.
My most recent find is Philosophy's When Hope is Not Enough antioxidant and firming serum.  I love that it has a gel formulation which feels light and soothing on the skin.  It absorbs quickly and is gentle enough to use all the time.  Because it's oil-free and so light, it's suited for all skin-types.  On an oily day, you'll just need your sunblock on top, and those who have dry skin will need to use their regular moisturizer on top of this.
Because it's so light and unassuming, this serum will fit into your beauty regimen easily and soon enough you'll be wondering what you ever did without it!
After a few weeks of using this serum, I've found that my skin looks refreshed thanks to the vitamins C and E in this serum.  It's also smooth and thankfully, this water-based serum hasn't irritated my skin at all.
Pick it up at Sephora for $49.