Blushing Berry is my new favourite blush of the moment.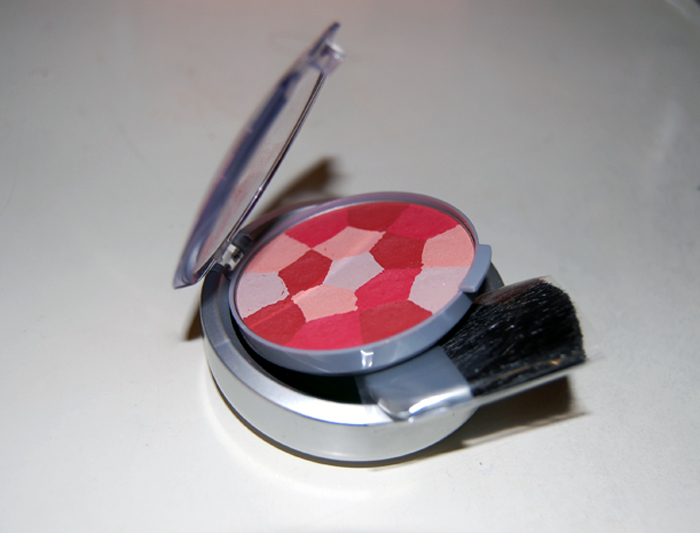 It's a gorgeous, flattering pink that has a little peach in it, to flatter even golden skin tones like mine. The formula doesn't have shimmer in it, so it's not going to give you a dewy look or anything, but it does give you a really nice, natural flush.
The formula lasts an impressively long time, and it's really pigmented so you don't have to use a ton of product every time. It also comes in this cute little compact with a mirror and a little brush that fits in a compartment under the blush.
And okay, so those little blush brushes are usually just unfortunate for everyone involved, because they're a little small for proper blending. But it's nice because you can take it with you and touch up just lightly if need be.
Physicians formula powder palette multicolour blush is around $16, which isn't cheap for a drugstore blush, but it's absolutely worth the extra few dollars because it yields pretty department store worthy results.