Here's my picture of Shu Uemura's Sunset Gold Palette from their Morpheum collection.  The collection was inspired by the shades of butterflies (a recurring theme, as anyone familiar with the brand will know) and though the collection features lots of teals and yellows, this is their more banal and therefor more versatile product offering.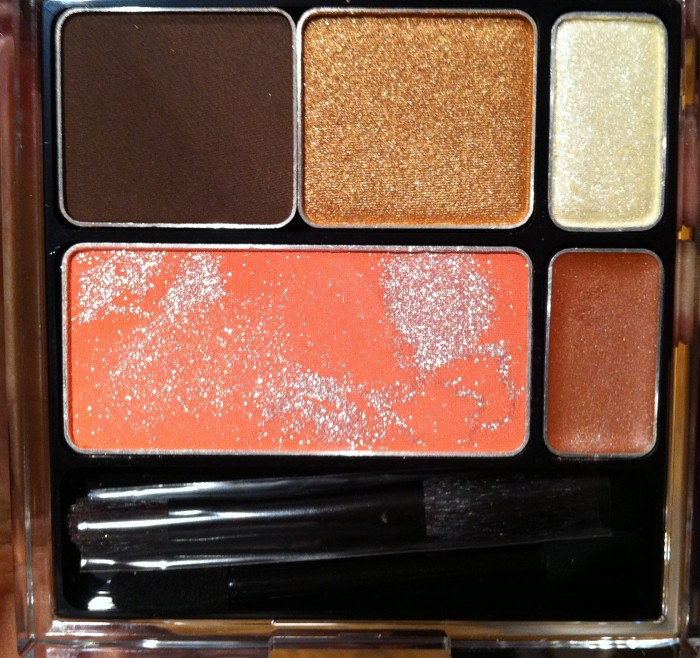 I actually have this palette on my dresser right now and use it regularly.  I really like that the brown is a matte colour because it's perfect for contouring.
The one thing I don't like?
The white and gold have glitter in them as well as shimmer.  This is probably the 5th high end palette offered this season with glitter in it, and I can't understand why brands would put so much glitter in their products.  It just makes the colours that much more unwearable for the daytime!  I do not like going into work with glitter on my face.  Shimmer yes, natural looking shimmer, especially, but glitter?  No, thanks, I'll save that for Friday and Saturday nights out.
I know that some people are done with the palettes that have everything in them, and though I haven't touched the lipgloss (I've no need to when I'm at home), it is a nice offering, and I will be traveling with this palette.