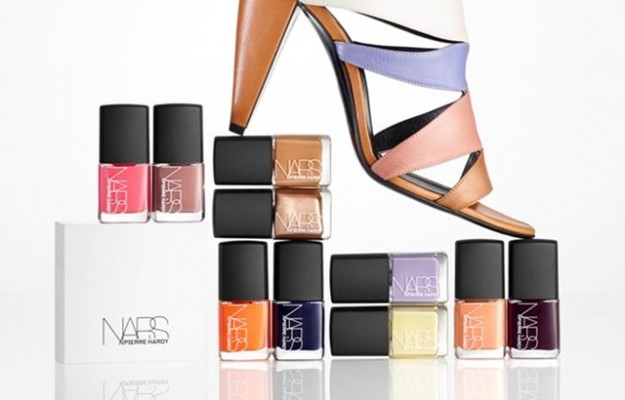 This summer, we're loving some of the polishes that are part of the Pierre Hardy for Nars collection.  The iconic shoe designer has made his name because of his prints, and the entire makeup collection harkens back to that.  Thus, the nail polishes come in pairs and are sold in boxes like shoes.  The pairs can be worn alone, together, or used to create your very own print-like designs just like the graphic ones on Hardy's shoes.
As can be expected with Nars, the polishes are richly pigmented and look amazing with just two simple coats.
The duos are:
Ethno Run (Orange and Navy)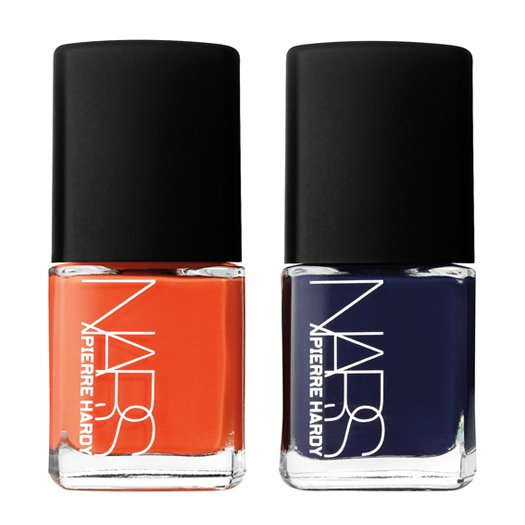 Sharplines (Peach/Burgundy)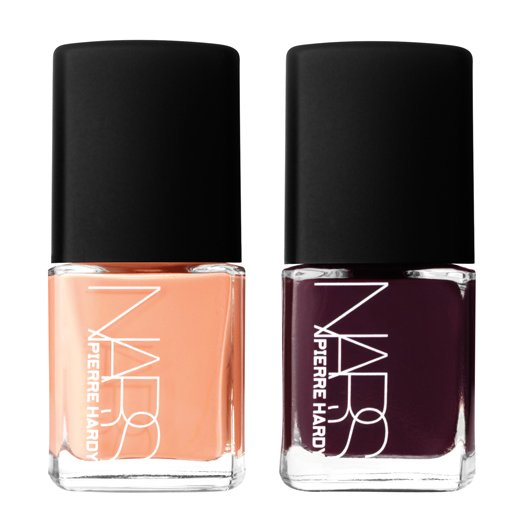 Vertebra (Coral/Dusty Rose) (*Note: the "dusty rose" looks more like a rosy beige)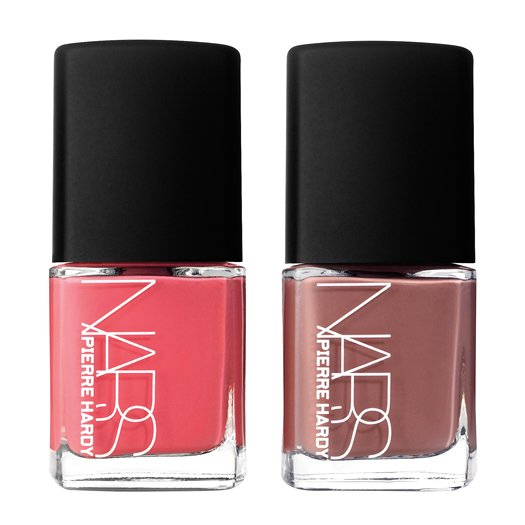 Easy Walking (Rose Gold/Camel) (*Note, Nars says that this is a Rose Gold, but I really found it to be more of a light bronze metallic.)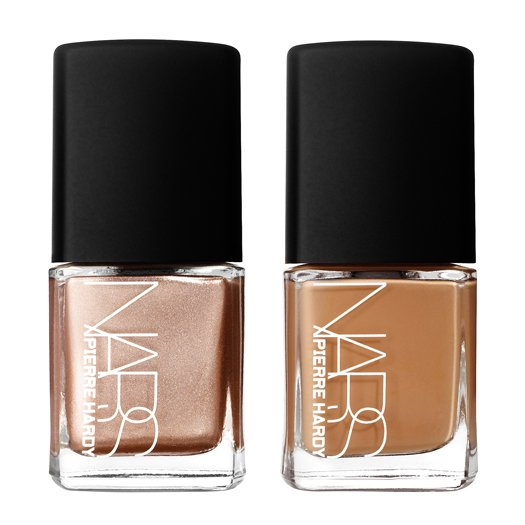 Sharks (Yellow/Lavender)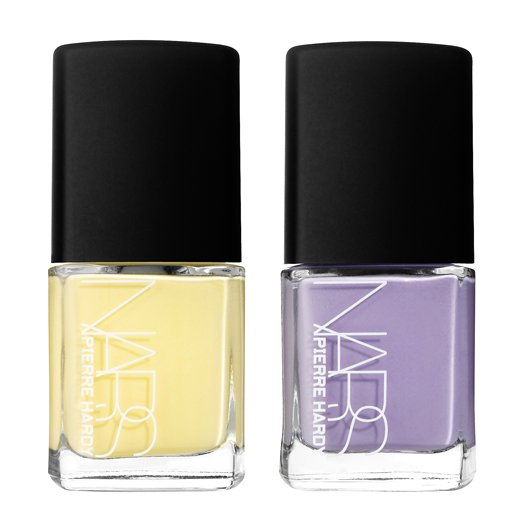 Venemous (Gunmetal/Black)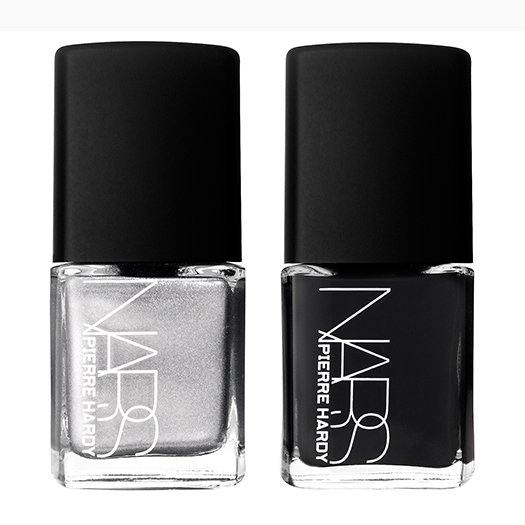 $32 per duo available on NarsCosmetics.ca.