This is a great retinol serum if you're new to retinol, as it's super mild and in a easy-to-use watery base.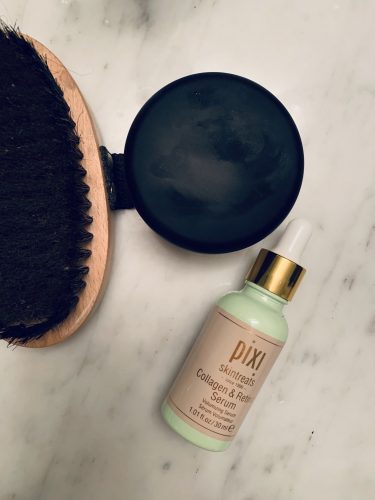 No details are provided about what percentage retinol this is, and so that's my cue that there's not a lot of retinol in here which is what makes it super gentle. I like the retinol because it's in a water formula which makes it easy to incorporate into your skin care routine. You can use it in the morning and at night time because it's so gentle and use a moisturizer on top to seal in the hydration.
Available at Shoppers Drug Mart. $34.