This is the perfect acid product for when you're new to acids and are trying to get into them gently. You don't want to use something harsh – that's 10% or more – because it will leave your skin red and irritated, but you want some smoothness, and you want your skin to be more clear. Well, that's what the Pixi Skintreats Glow Tonic To-Go pads are great for.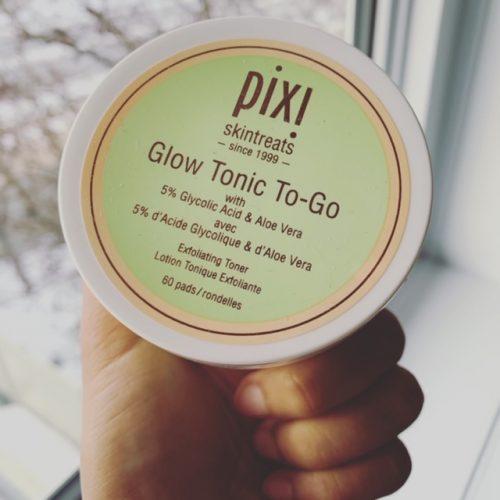 These pads are soaked with a solution for just 5% glycolic acid, and aloe vera, so they're super smoothing and leave your skin feeling fresh. Over time, they'll help exfoliate your skin, getting rid of any bumps and old acne scarring. For best results, use them once a day and make sure you're using sunscreen during the day to protected that new skin that's out.
There are 60 pads in this jar – so if you're using them daily, by the time you get to the bottom of the jar, you'll have seen if the glycolic acid is working for you, and if it is, you could try using something stronger. If your skin barely adjusted to these, and you could only use them a few times a week, then stick with them.
Available at Shoppers Drug Mart. $24.