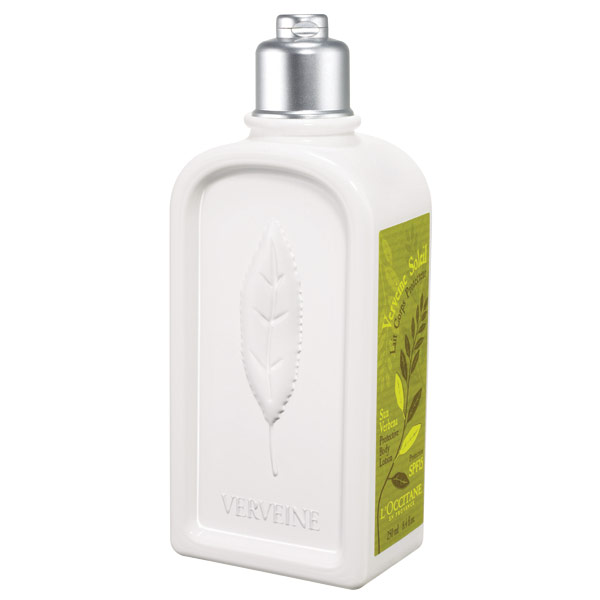 Now you don't have to choose between sun protection and luxurious body lotion, thanks to L'Occitane.  My new fav body lotion for the summer is their Sun Verbena Protective Body Lotion.  This light texture lotion is scented with the summery fresh scent of Verbena – think a little herby and a little lemony and you're right on track.
The lotion is ultra-light – almost like a moisturizing gel, and absorbs into the skin with just a little rubbing in.  Unlike other SPF-containing lotions this won't leave any sort of film on your skin and will just leave it moisturized, lightly scented, and most importantly, protected with SPF 15.  The sun protection isn't enough if you're going to be playing sports in the sun, but if you're just driving to and from work or sitting in the shade, then it will likely be perfect.
Pick it up at your local L'Occitane boutique, or online for $32.  It is a Limited Edition product just for the summer.