I haven't had a ton of time to read in recent months, but I finally go through Lessons of a Lipstick Queen by Poppy King.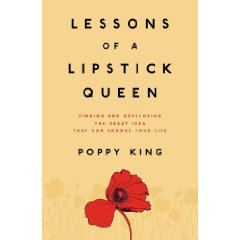 Overall, fascinating book for the details that it gives you about Poppy herself and how she put her lipstick line together so many years ago. I wasn't familiar with her line "back in the day" (in the 1990's) but Poppy became known for her matte lipsticks which were introduced in a time when mattes weren't anywhere to be found.
Read this book if you're interested in finding out how she put things together – I found the entrepreneurial aspects of it less interesting.