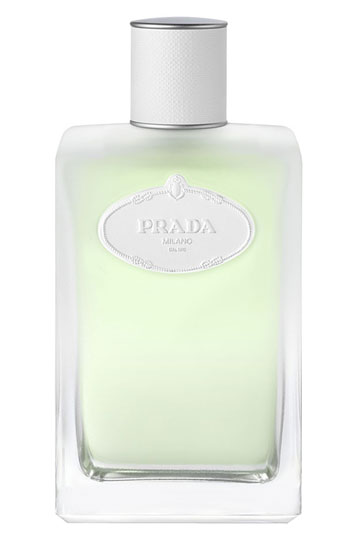 Prada's newest scent is actually a flanker to the Infusion d'Iris that they launched in 2007.  The Eau de Toilette is weird because the Eau de Parfum didn't smell that strong to begin with.  EDT's are usually lighter and fresher, and though this certainly is, they're usually made as a counterpart to more heady scents.
Prada says that this perfume is meant to evoke crumpled linen sheets and the smell of skin.
It certainly does the former.  This smells just like laundry detergent or Bounce dryer sheets!
The notes are Neroli, Lily-of-the-Valley, Violet, Iris, Galbanum, Heliotrope, Cedar, and Musk.
Lasting power is pretty good – half a day is longer lasting than my actual laundry smells, so that's saying something.  Get this is you really love fresh powdery scents.  If you'd rather not smell just like expensive laundry detergent, get another one of the Prada scents instead.