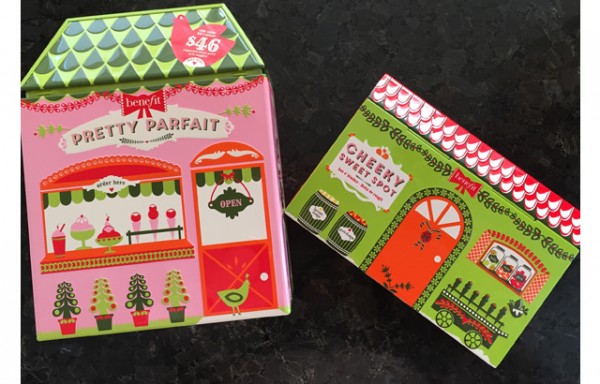 You truly don't need to do any wrapping if you pick up one of these gifts.  That's what you get when you pick up one of these beautiful gifts from Benefit Cosmetics.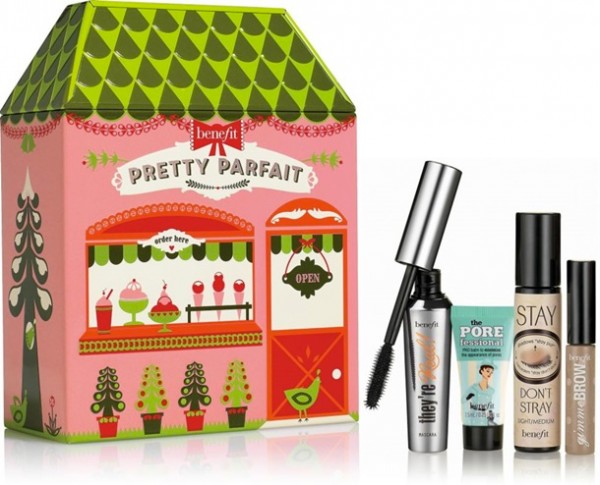 The Pretty Parfait gift is actually a super luxe tin that has some Benefit best-sellers in it.  It's perfect for the person who wants some beauty problems fixed easily and quickly.  For only $39 you get:
full size they're real! mascara | 8.5 g Net wt. 0.3 oz.
full size stay don't stray in light/medium | 10.0 mL/ 0.33 US fl. oz
full size gimme brow in light/medium | 3.0 g Net wt. 0.1 oz.
the POREfessional deluxe sample | 7.5 mL / 0.25 US fl. oz.
Personally, I think the set is worth it for the mascara alone!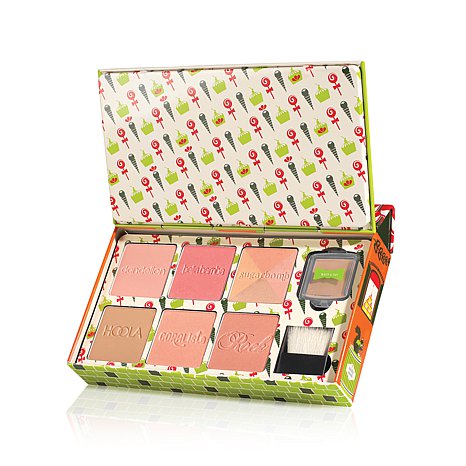 The Cheeky Sweet Spot has all the Benefit blushes in it – perfect for someone who is venturing into blush territory and into experimenting with different colours.  I have all these blushes, and it's fun to wear them at different times.  I know that more than one works on each skin tone, which is great.
For $36 you get a small size of each blush and the Watt's Up! highlighter:
dandelion 
sugarbomb 
CORALista 
bella bamba
hoola 
rockateur
watt's up! 
Pick them up where Benefit products are sold.