It's that time of year where you just start wondering when it's really going to be nicer outside.  The days are getting longer, but the snow and ice on the ground just isn't cutting it, and you're itching for it to stop being red lip season (typically post Oscars, this is what happens to all of us, no?).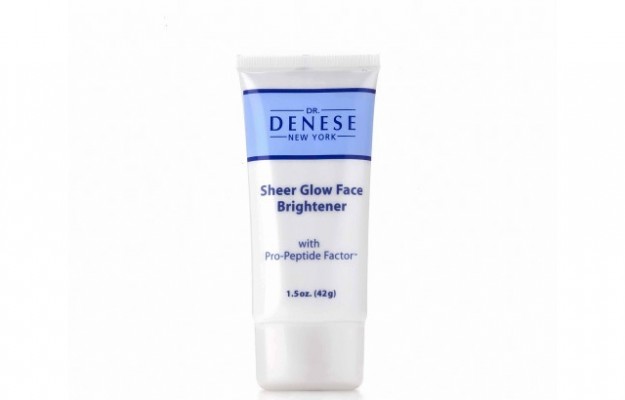 And so, courtesy of Dr. Denese, a little something to take you out of your mid-winter funk and put you in the mood for spring:
It's the Sheer Glow Face Brightener with Pro Peptide Factor. A lovely luminizer that you just need a drop of added into your foundation or moisturizer (or BB Cream). You may think that that kind of trend was over, but actually lovies, it never went away and it's the easiest and fastest way to get just the right amount of glow, because you control it yourself.
The golden pink shade means that it's fairly universal and will add punch to your look. The peptides mean that the punch will come from the inside out.
Pick it up online for $24.50.