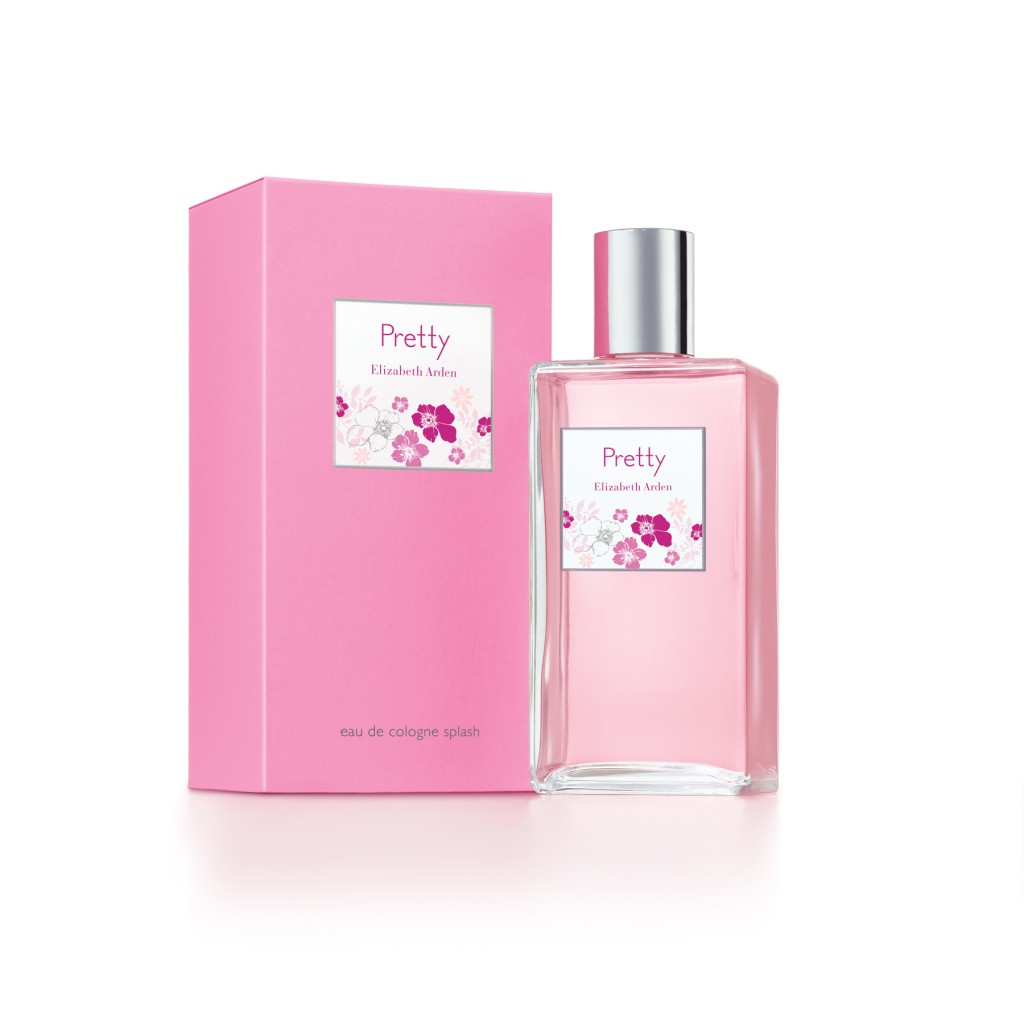 This spring, Elizabeth Arden has come out with a flanker to Pretty, a scent that's been at the Arden counter for a while. They have come out with Pretty Eau de Cologne Splash, which is not just a lighter version of the original Pretty – it actually adds notes to the original to make it a unique scent.
I don't usually head to the Arden counter for my scents because I find that they often smell like people I know (their scents are really popular) and it's hard for me to make them my own.
The Pretty Eau de Cologne Splash is not like that – I am finding that I really like it a lot, and because it doesn't smell totally unique, it's a very easy to wear scent.
The opening notes are Mandarin, Orange Blossom, and Peach which are not gourmand, but fresh and fruity. Those notes do dissipate quickly but they're so fresh while they last. Jasmine and Peony make up the middle notes, and the drydown is mostly those flowers as well as sheer woods and musk. This might be your mom's version of perfume, but it might just be one that everyone in your family can share.