Guys!  I had the chance to interview some skincare experts a few months ago (more on that later) and they said that the latest trend in skincare is probiotics in our skincare.  Is it a hype or is it useful?  I'm going to go with useful, and here's the link to an article by the people over at Paula's Choice about why adding probiotics to skincare might be a good idea.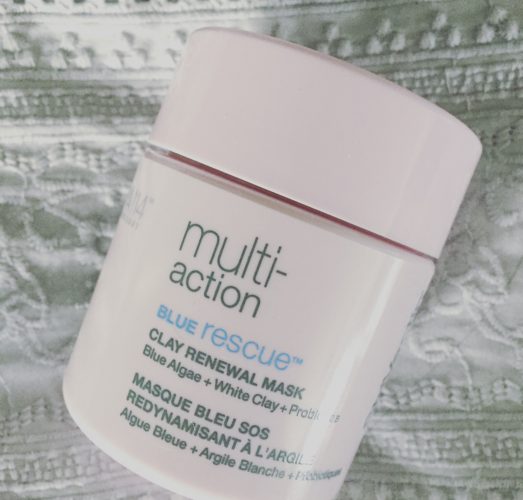 Probiotics are basically essential to the health of our gut, and have been linked to not just to a healthier digestive system but also to a healthier immune system and a healthier brain!  Now there's all kinds of research about how we might want to take care and balance the bacteria on our skin too so that we can prevent breakouts, but also have better collagen production and skin hydration which will help the overall look of our skin.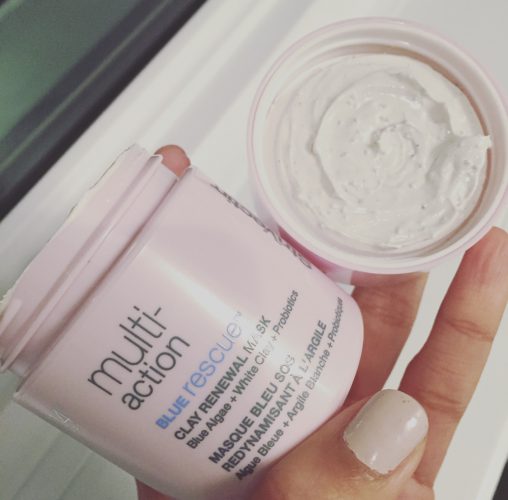 My first probiotic addition to my skincare routine is Strivectin's Blue Rescue Clay Renewal Mask.  It's a clay mask which I love for my oily skin.  Kaolin clay is great for absorbing oil, and once that excess oil is absorbed out of your pores, the rest of your skincare can be better absorbed. The little blue dots you see in the creamy white mask are blue algae and pigments which are released once you start rubbing the mask into your skin.  The mask turns from white to blue as you do this, and then you leave the mask on your skin for ten minutes.  The mask also has glycerin in it which helps moisturize and prevents skin from feeling dry and tight after the mask is washed off. The mask also contains a probiotic ferment which helps balance the skin.
I find it hard to find the time to do masks, but I'm so happy when I do add them to my regimen.  This one makes my skin feel so refreshed that I'm using it on the regular.
$49 at Shoppers Drug Mart.