This is for all of you who email or text me asking for a cream that's for dry skin and moisturizes in a real lasting way.  Kariderm is a Canadian brand, that makes products formulated with Shea Butter – organic shea butter in this case.  I've used their shampoo and conditioner before, and it was super moisturizing in a way that was untraditional – no silicones in sight, but still moisturized hair.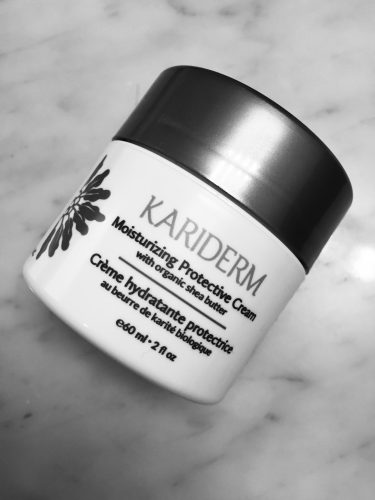 The Kariderm Moisturizing Protective Cream has shea butter in it but it doesn't feel heavy on the skin.  Shea Butter is the fourth ingredient in this cream, but it absorbs into your skin easily and makes your skin feel soft and moisturized.
The best part is that it's thick enough to last the whole day.
$29.95 at drugstores.