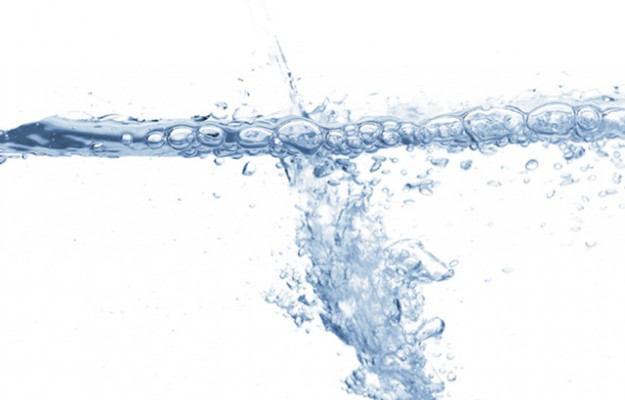 Approaching an age when I should make advanced results-focused facials part of my regular skincare regime, I've casually considered the merits of peels versus lasers but remained at a loss of where to start. So when Toronto-based holistic spa Pure + Simple introduced Aquabrasion, a new water exfoliation treatment facial that uses high pressure jets and a saline solution to smooth lines and plump skin, I jumped at the opportunity to experience it. With so many high tech options available, a water jet seemed like an approachable start down the anti-aging facial track.
The Deluxe Aquabrasion ($179) facial began with the usual cleansing and extractions that I'm accustomed to in a facial but the treatment-specific steps of the service were entirely unique. First, a high precision wand was run up and down over my face and neck to massage pressure points and encourage lymphatic drainage that reduces puffiness. Next the water jet was applied to my skin using increased pressure and small meticulous movements to flush out blackheads, smooth fine lines and brighten skin tone.
Before the water part of the treatment began, aesthetician Benji warned me that some clients have the inclination to hold their breath during the treatment. I don't swim and don't like to be under water but the jet stream is so refreshing and precise that I had no issues at all. The overall sensation was surprisingly pleasant and felt like an elegant water park game. In fact, it's probably the first time I've stifled a giggle or two during a facial.
The service concluded with a restorative masque, featuring hydrating mushroom extract, vitamin E and algae, as well as a relaxing scalp massage. My skin usually looks great immediately following a facial only to see my pores revert back to status quo the next day. Not so with Aquabrasion. Four days after the treatment, my complexion is still bright and even and my pores have never looked so clear.
According to Benji, the precision of the water jet makes it ideal to flush out pores, especially around hard to reach areas like the nose. She also told me that the seemingly innocuous stream is powerful enough to cut through the skin if held in place for too long.
Aquabrasion is suitable for a number skin types but it's especially ideal for those with sensitive skin because it clarifies without causing redness or irritation. Effects are cumulative so, like most anti-aging facials, a series of weekly treatments is recommended for optimum results.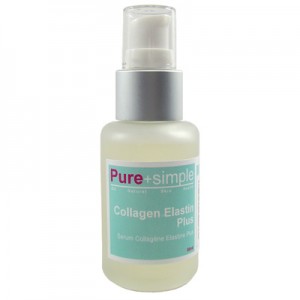 I'm impressed with my first foray into the anti-aging arena and would recommend the Aquabrasion facial to anyone looking for a clearer, brighter complexion. For at-home skincare, Benji recommends a good serum, like Pure + Simple's Collagen Elastin Plus, and daily facial massage (look for an upcoming DIY post).
Pure + Simple has four Toronto-area spas. To experience Aquabrasion ($179 for the deluxe 60-minute treatment or $129 for the 30-minute version) visit their website for locations.
Pure + Simple skincare product, including their Collagen Elastin Plus are available online.