So many of the popular balms that are on the market right now are actually just based with petroleum jelly and that's fine.  It's actually good on chapped lips because it's a great barrier which means that it prevents moisture escaping your skin.
Purple Tree Skincare is out of England but available in drugstores here and it is as good as any balm/ointment that's petroleum-based.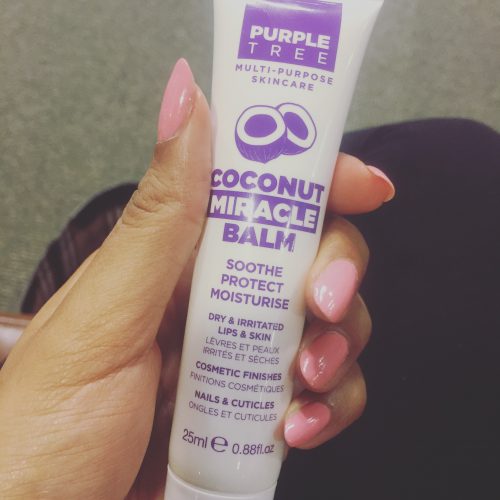 Petroleum jelly with coconut oil and coconut aroma combine to make a mixture that's both plush and smells nice. The tube is pretty large and it's a good combo of soothing ingredients. I share this with the littles too.