So, I've been traveling inside Canada just a little bit this summer, and I packed this handy dandy Quo Beauty Compact Travel Dryer with me. You can see from the picture how small it is and because of its size, it's pretty light too.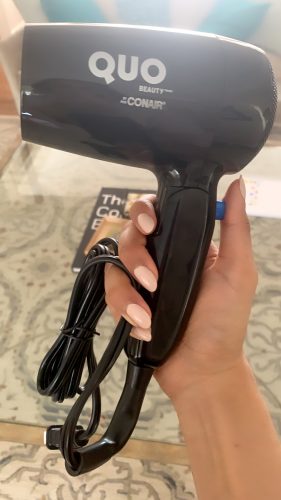 Now, this doesn't pack quite the punch that larger hair dryers do, but it's comfortable to use and I usually use hair dryers on their first setting anyway. This folds up to be even more compact and fits into my gym bag for swimming (when swimming opens up again, I'll be taking this with me!).
$24.99 at Shoppers Drug Mart.