I think of gifting Quo cosmetics to my friends who like to experiment with makeup or for a young person who would like to experiment with makeup.  It gives them the chance to play with colours and textures, but without spending a lot of money.  What I really love is that the quality of the cosmetics beats more drugstore brands, and they're sometimes a riff on what's available at Sephora stores.
What you see in my picture is a Face Sculpting Palette ($22), the Luxury Lipstick Wardrobe ($20), the Deluxe Brow Sculpting Set ($20), and a Lipgloss ornament ($5).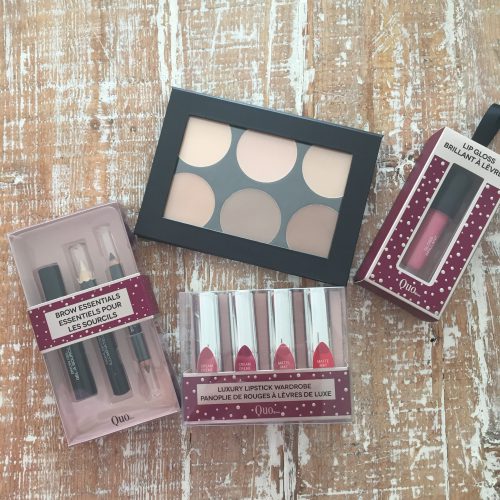 You can see how beautiful the packaging is and how appealing it is for someone of any age group.
I had to break into the Face Sculpting Set for myself.  All the colours in it are matte, which is a huge bonus because it helps craft a look that's more natural.  Shout-out to a palette that has a colour of powder that's the exact shade of my skin colour, because in a pinch I like to use this as my setting powder, or on top of my setting powder to add a bit more coverage to my regular look.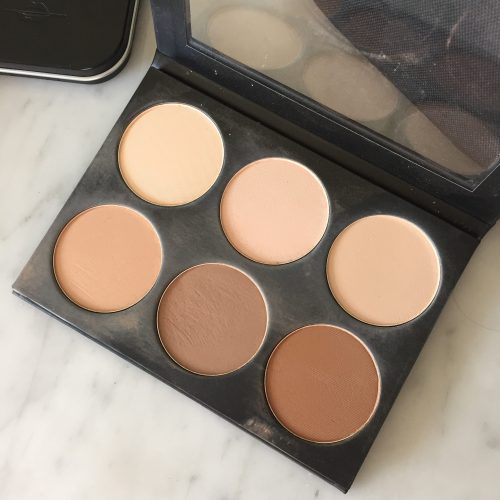 The middle contour shade is my favourite – it's not too grey but not orangy either.  I don't use the deepest contour colour much – it's great for using in the crease of my eyes, but that's about it. All three of the highlight shades are great – shimmer free and awesome for using under your eyes to set concealer and as a natural highlight.
You can pick up the whole set for Christmas at Shoppers Drug Mart stores.