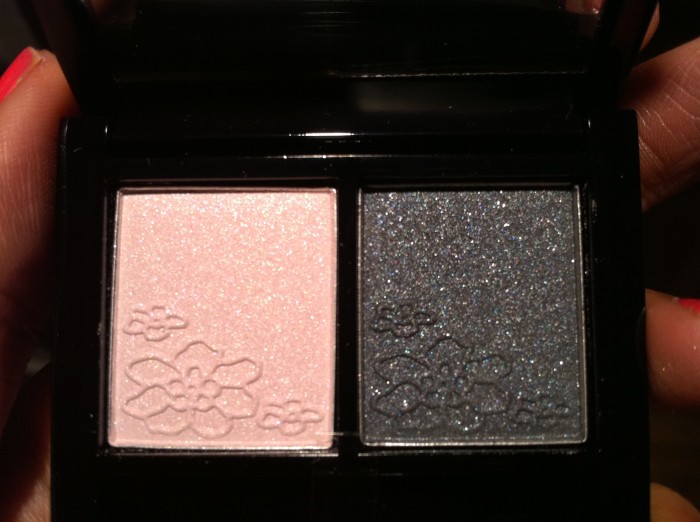 The pretty duo you see above is from the Quo Holiday 2011 collection. The grey makes for a great smoky eye, and pair it with the Pearl Lip gloss ($10) which is a soft baby pink that pairs nicely with a smoky eye.
Let me go on a tangent here and say that I absolutely love Quo lip glosses. They make the best neutral and nude colours. I always get compliments when I wear them, and all my friends are so surprised that it's a drugstore gloss that's giving me the perfect neutral colours every time.
Pick up Quo at your local Shoppers Drug Mart.