Pigmented, creamy, opaque, and still a light spring colour.  This nail polish, called Blush, from Quo's Spring 2014 collection is a nice and easy to use light shade that's perfect for spring.  I like my nail polish colours creamy and completely opaque and this polish delivers on both counts.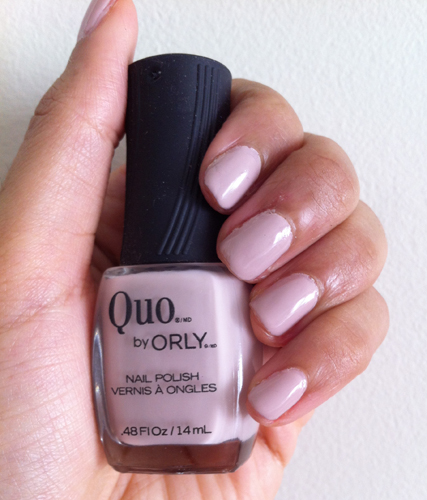 I will say that the brush is horrible – uneven bristles made for a challenging application experience, but that's ok.
Totally worth it.
You can find Quo at Shoppers Drug Mart.