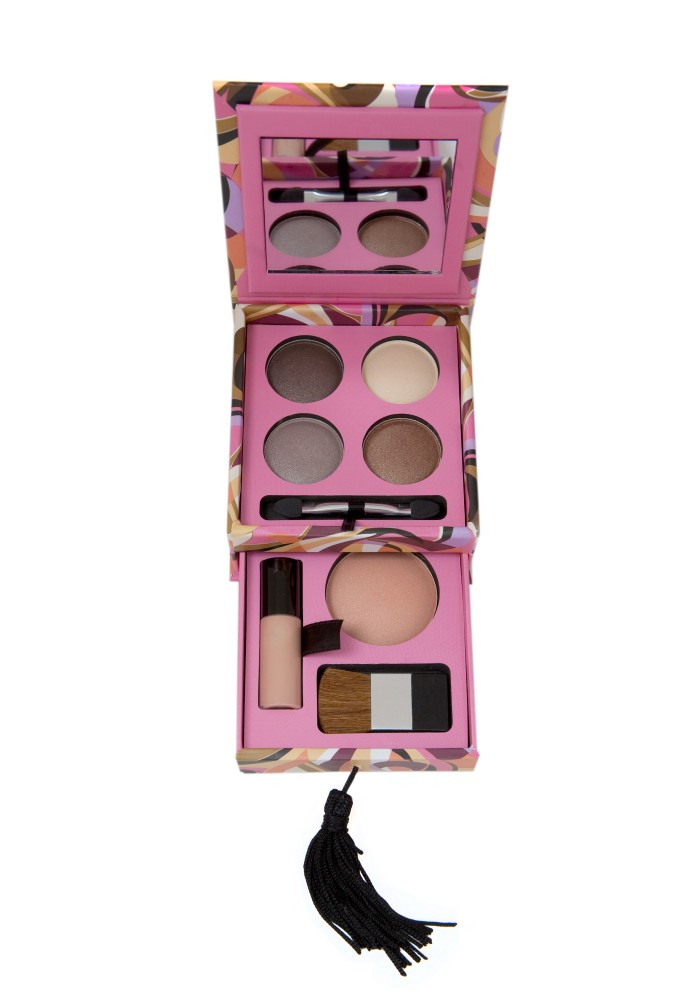 I am loving Quo's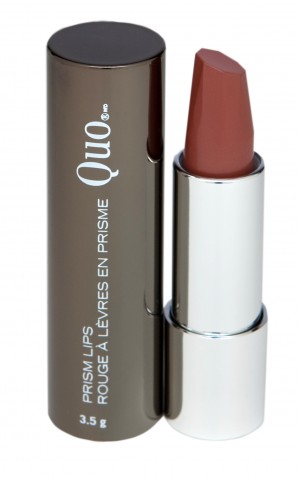 Spring Goddess Palette because it is one of the best buys I have seen in the last little while.  It's only $25 and has 4 eyeshadows, a shimmery blush, and a lip gloss.  I prefer the palette called Aphrodite, because it has some neutral shades in it as well as enough of a dark colour that you can do a really pretty taupe/grey smoky eye.  I also love that the darkest shades have a hint of gold shimmer (see my picture below) which means that they warm up your face and look especially great with a gold tinged highlighter.
This item will be in stores with Quo's spring collection in March.
Pair this with Quo's Prism Lips in Trillion ($15) which is one of the nicest nude lippies to come along.  I have found that if there's one thing that Quo does really well, it's a nice nude lip colour that will look good on a variety of skin tones.  Forget about pastel pinks that only a few can pull off – their colours are glossy, moisturizing, long-wearing, and just perfect.