Happy Friday, everyone! After a week of some rather drab makeup and red carpet looks (ok, Lauren Conrad and Amanda Seyfried aside), I think it's time we had some real drama and I've found it for you!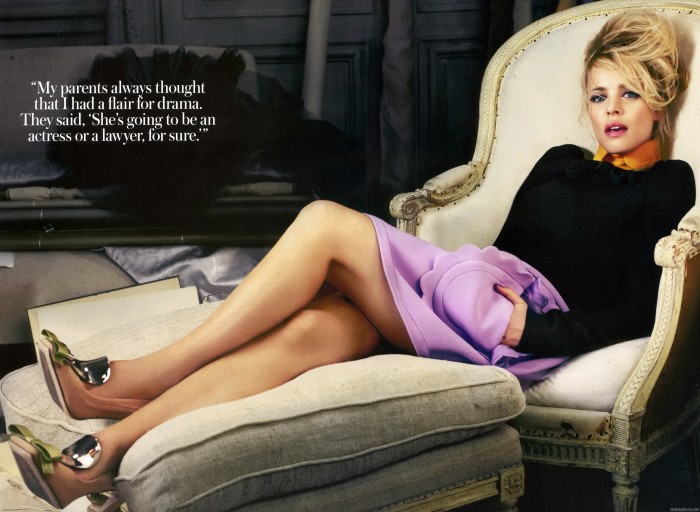 I saw these pictures of Rachel McAdams in November's InStyle and I just had to post them all.  Don't be fooled by the boring cover.  The shoot inside is amazing, and the hair and makeup is totally aspirational and inspiring.  I want to tease my hair so it looks like Rachel's and take the wing of my eyeliner even further than before.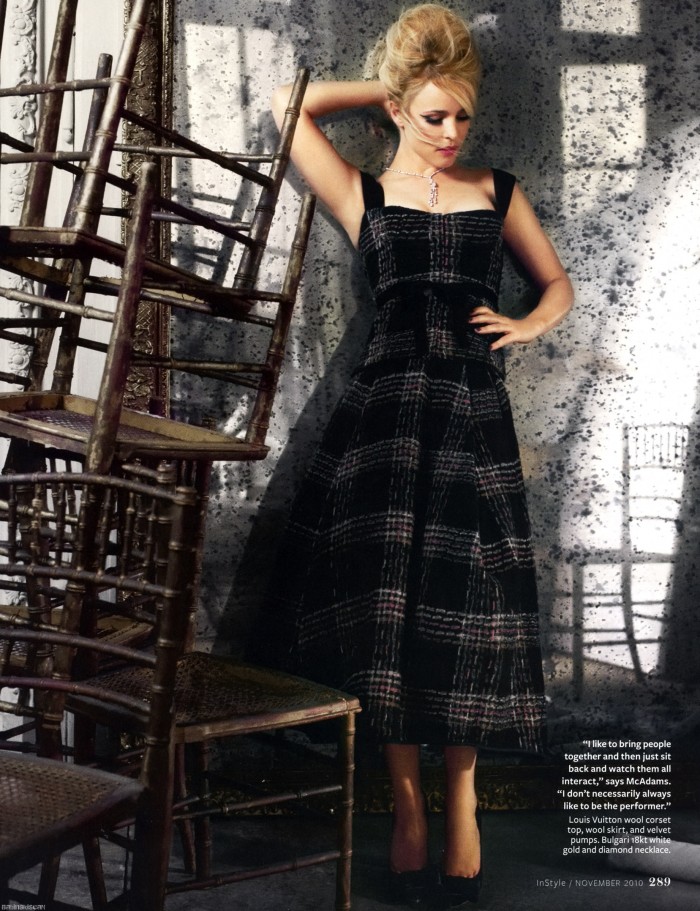 I am noticing lots of lashes, lots of eyeliner, and a natural pink lipstick.  Contouring of the cheekbones is also a must but overall the face is quite natural with emphasis on the eyes.  I think having the hair so high draws the eye upward anyway so it makes sense to focus most of the makeup on the eyes.  This look also reminds me of Julianne Moore in A Single Man.  She was so glam and she also had the high teased hair and the fantastic eyeliner.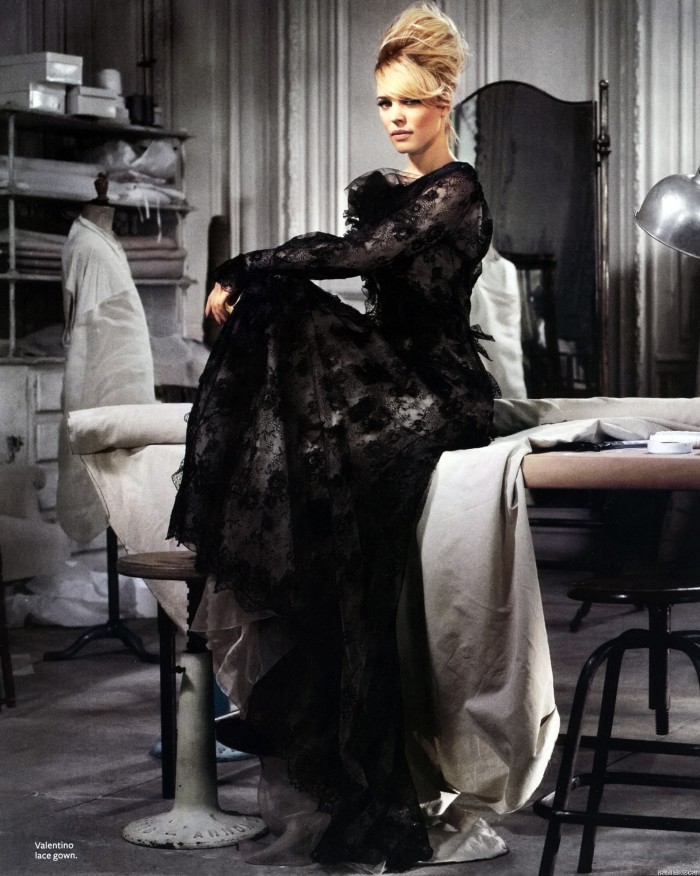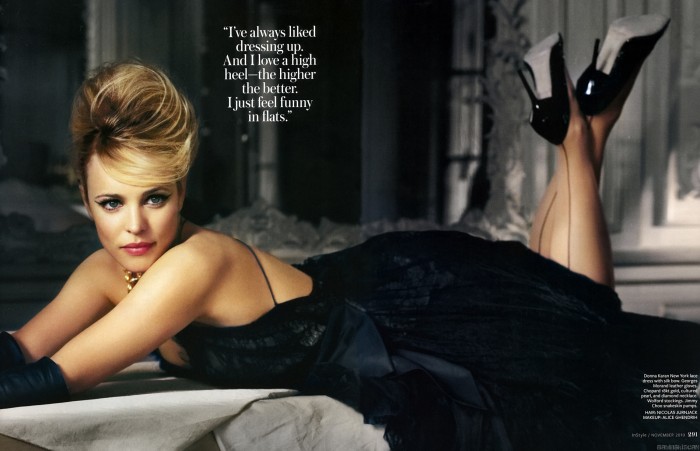 And there's your inspiration for your weekend look. Now go out and be absolutely fabulous!