This fall, Ralph Lauren is after the younger consumer with their Big Pony fragrance collection.  As consumers increasingly want goods that seem to "fit" their own personality, Ralph Lauren has created 4 scents, each of which represents a particular personality group.  There is Sporty, Seductive, Adventurous, and Stylish and they all smell different from one another.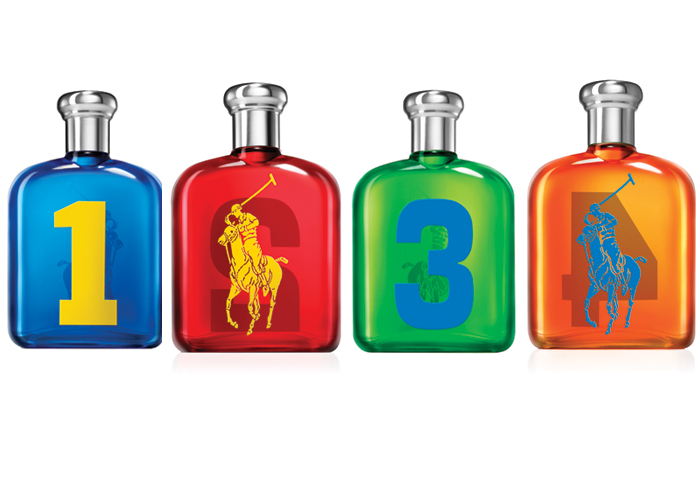 The Sporty fragrance (#1) is is a fresh citrus.  It smells very much like most men's fragrances – kind of effervescent and soapy.
The Seductive scent (#2) is an interesting mix of dark chocolate and musk.  The opening is unusually gourmand, but the drydown is very nice.
#3 is the Adventurous scent and is a minty woody scent.  It is my favourite because of the fresh opening and then the smoky drydown.
#4 is supposed to represent Stylish men and is so fruity with woods.
You can find them on Amazon.