Highlighted hair needs to be toned regularly, and I love ashy hair more than anything so I'm all about this richly pigmented blue shampoo.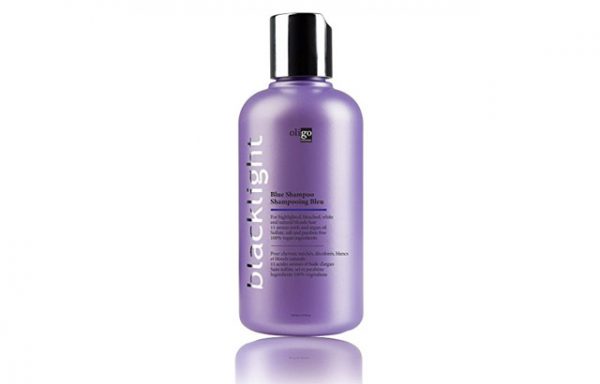 So I don't have blonde hair, but I got the Oligo Blacklight Blue Shampoo in a goodie bag, so I decided to try it.  The Blue shampoo is meant for blonde or highlighted hair and the blue pigment in the shampoo minimizes brassiness by counteracting the orange that can come up in hair.
I used the Backlight shampoo once and I immediately saw a difference.  The brassiness was completely toned down, and I got the neutral hair that was closer to what I was born with.  I didn't even use the blue conditioner because I don't have it, and just used my regular Viviscal conditioner, and I still saw a difference.
The instructions say to use this once a week or so, and that's what I'm going to do for as long as I can.  I actually don't even shampoo every time, and sometimes just run conditioner through my hair, and hopefully that helps hold on to the blue pigment a bit more.
You can pick this shampoo up at salons.