Just over here as a converted fan of the Real Techniques brushes.  Have you used them before? These synthetic brushes are available at Walmart and Well.ca and are created by makeup artists Sam and Nic of Pixiwoo on Youtube.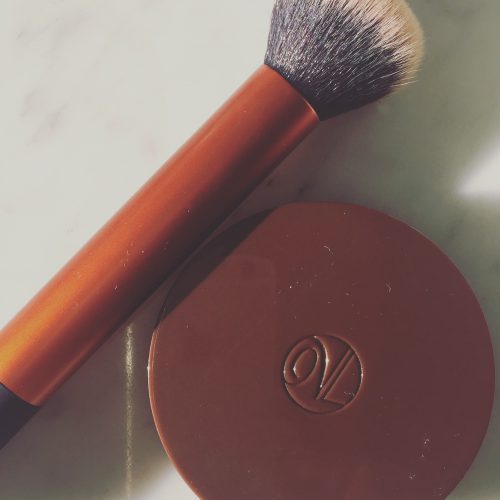 I've been using a few of their brushes for about a month and have washed these twice.  The brushes are absolutely great at putting on foundation without being streaky or messy.  I like the plush Expert Face Brush or this Buffing Brush for that. They are able to put on the foundation without absorbing much of it, and they're also able to buff it out so that it looks more natural.
The buffing brush is also great at putting on bronzer or blush.  It diffuses the colour just right so that you don't even have to do too much blending.  The bronzer you see here is the Vita Liberata Pressed Trystal powder – it works like a dream with this brush. 
PIck it up as part of a Flawless Base Set for $25.64 on the Real Techniques website.
I didn't like the foundation brush that's part of the set, but I've found use for all the other brushes that are a part of it, so I'd say that it's totally worth it to purchase them all together instead of separately.  The contour brush and the buffing brush are two brushes that I'm using daily.