One of my all time favourite scents, is the Red Roses cologne by Jo Malone.
You must understand that I have a history with roses.  I grew up with roses around my house – both my front and backyards had roses, and my grandmother's house was landscaped with tall bushes of climbing roses that let out enormous amounts of scents every summer.  There's nothing quite like the scent of fresh roses, and it's not a surprise that this flower blooms in summer heat – the scent is quite cool and fresh and just smelling roses can cool you down on a hot summer day no matter how wilted the flower.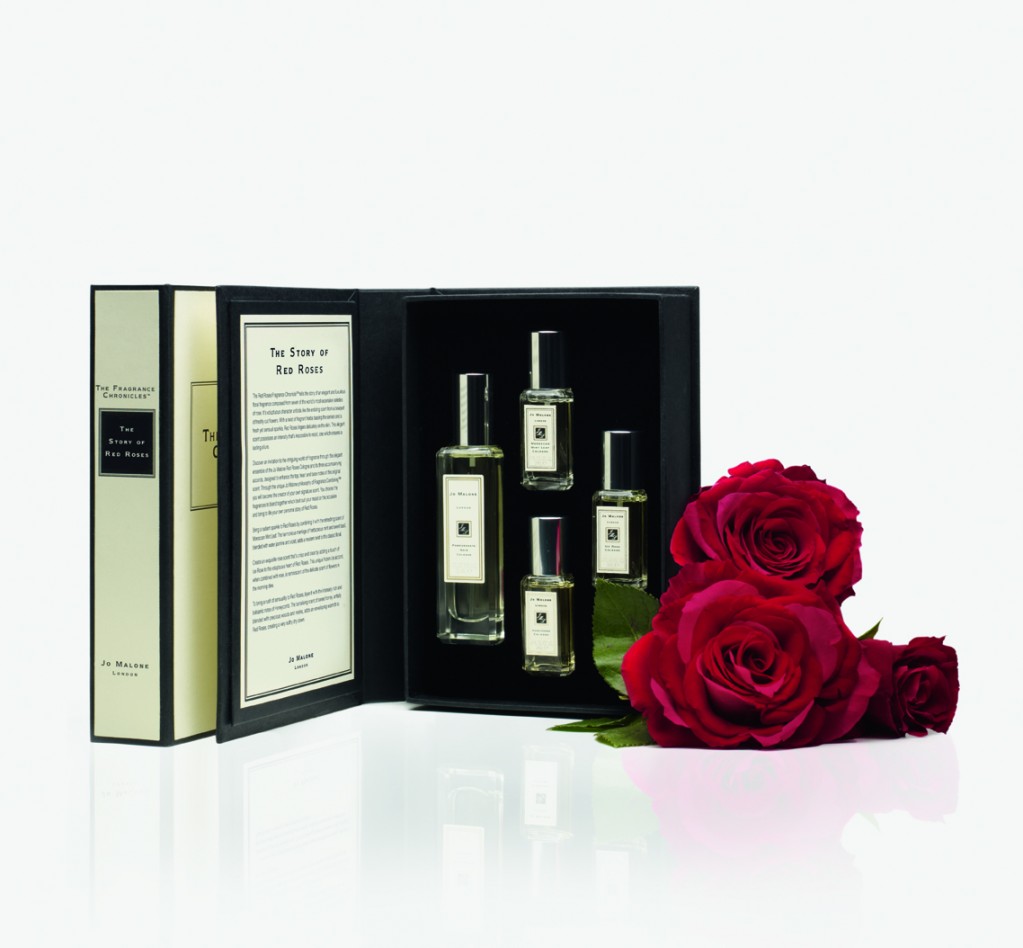 Red Roses captures that feeling to a T, and it's the most realistic natural scent of rose that I've ever found in a perfume.
This Valentine's Day, if your honey loves the smell of roses (or if you do), you must check out the Red Roses Fragrance Chronicles by Jo Malone.  It's a scent journey with the original Red Roses cologne and it's totally customizable.
In this gift set, you get 90ml of the original Red Roses cologne, and you also get 9ml of Ice Rose Cologne, Moroccan Mint Cologne, and Honeycomb Cologne with the idea being that you can mix and match these to make your own scent.
I found that the Honeycomb cologne is quite musty in smell, and it really grounds the Red Roses cologne.  It gives it an earthiness that it didn't have before, and deepens the scent.
The Moroccan Mint cologne makes Red Roses fresher than it was originally, and I also found that this scent was effervescent in nature.  I liked it – it was like Red Roses had become a carbonated drink, one that was fizzy but not too sweet.
My favourite, of course, was the Ice Rose, which cooled down Red Roses more than normal yet also some how made it more rosy.
A spritz of each also made something truly unique and was more like stepping into an actual rose garden and having to cut some roses on your own.
The Red Roses Fragrance Chronicle is pretty amazing when it comes to fragrance, and I would recommend it to someone who really wants something unique and fun to play with.  A stop at the Jo Malone counter can also give you that experience, since the Jo Malone specialist can help you mix your own scent and package it up in a pretty box.