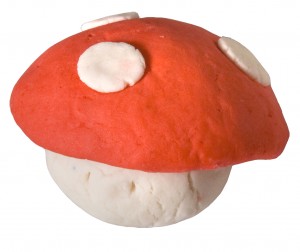 If you're celebrating Valentine's day this weekend with someone else, or if you're just taking time to take care of yourself, you have got to head over to Lush and get their V-day goodies. 
The Magic Mushroom bubble bar is especially wonderful.  Only half the bar is what you need to set up a wonderful bath, and you get lovely strawberry and cream scented bath foam.
If you want the whole spa experience, stock up on a fresh mask andscrub from Lush too and rejuvenate yourself from head to toe! 
For just $25 you could get their Head to Toe kit (until supplies last), and get a whole range of their body care products.  It includes samples sizes of facial moisturizers and toners and you can take any of the pots back to Lush to get 15% off of any full-sized equivalent.