Exfoliating your skin gently on a regular basis is a skincare habit you should definitely start if you don't already – especially if you're noticing signs of aging skin such as small surface wrinkles or age spots or freckles. Starting exfoliating more can help remove those signs, and make your skin look better.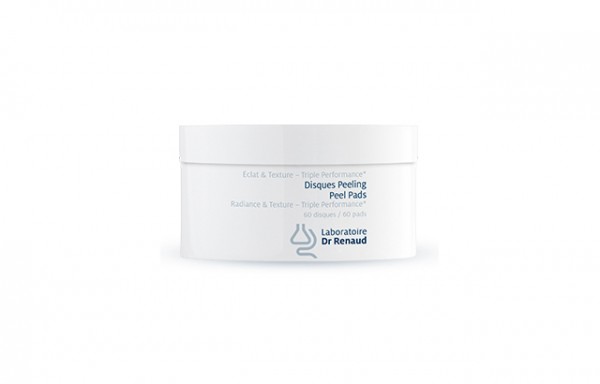 My new way to gently exfoliate my skin is by using Dr. Renaud's new Peel Pads.  These peel pads are made with lactic acid which is a fairly gentle way to exfoliate your skin – if you've used glycolic acid in the past and seen some irritation, then these might be a more gentle option.  I love the pre-moistened pads – they're very convenient and contain a lot of product on each pad.
I didn't see any actual peeling skin after using these peel pads, however, my skin is very used to exfoliators.
Pick them up at medi-spas (find one near you here).
$69.