I am wearing Replica Beach Walk perfume today and I can't get enough of it so I had to share!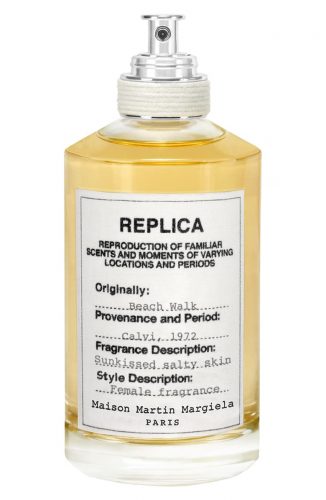 Beach Walk is what you want the beach to smell like, instead of smelling just like suntan lotion.  There is just a hint of coconut in this fragrance and it's not sweet either.  It just smells salty, fresh, and summery and it's exactly how I want to smell all winter long because I want to remember the beach.
With notes of Bergamot and Heliotrope, this scent is modern yet nostalgic too. It evokes a strong sense of nostalgia and if you've spent any time at the beach growing up, you need to go smell this.  It smells almost sweaty but not hot.  So good.
This is the first Replica fragrance that I've smelled, and I'm going back for more.
$159 for 100mL.