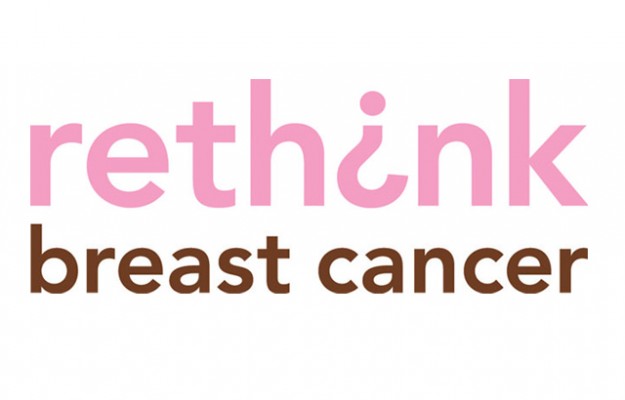 With October just around the corner it's time to take a moment to celebrate Breast Cancer Awareness month.  With so many women young and old alike affected by this disease and so many campaigns out there, I went on the hunt for a campaign that struck a chord with me.
Did you know that younger women affected by breast cancer have lower survival rates? Rethink Breast Cancer is a Canadian-based charity launched in 2001 that focuses on women under 40 diagnosed and impacted by breast cancer. The charity focuses on gathering support for those young women going through dealing with the disease, while fostering a new generation of young breast cancer supporters who bring style and sass to the initiative through creative efforts that cater to the unique needs of younger women affected by breast cancer.
For example the organization's cute Fashion Targets Breast Cancer T-shirts are age-appropriate and show that Breast Cancer Awareness symbols and campaigns are not a catchall solution.  Plus women can devote their time to the organization in ways that are meaningful to them by doing their own fundraisers or participating in community events that gain coverage with young influencers and multi-platform media. Furthermore, awareness materials are written in more approachable ways that help younger women to understand the disease instead of being frightened by it, while also concentrating on the need for community throughout the experience.
Plus their Rethink Breast Cancer Pink Product line features fashion, beauty and lifestyle items in which a portion of the proceeds go to supporting breast cancer funding.  My favourite item from the collection is OPI Pink of Hearts 2012 Duo-Pack Nail Lacquer ($20.95) which has two cute shades of polish that will go with almost everything.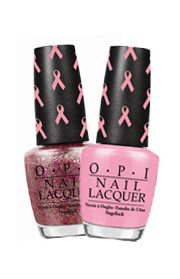 This inclusive charity gets thumbs up. Check out Rethink Breast Cancer's website to see if you want to either purchase a sassy product for the cause or want to get involved in another way.