Fall calls for some serious dark eyeliner, and if you don't believe me, check out these ladies.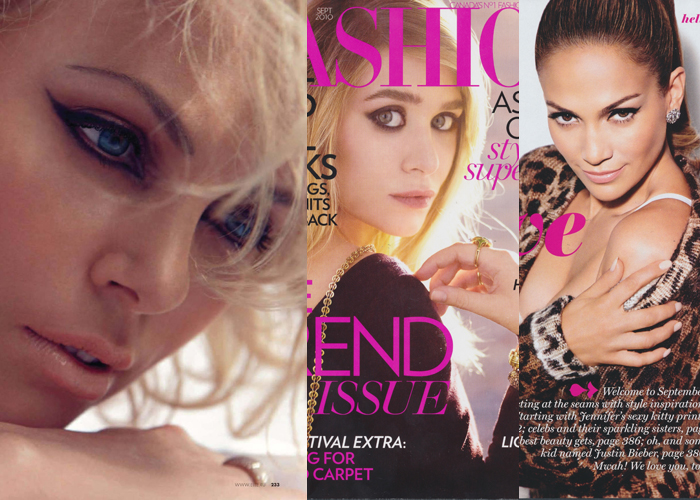 Charlize Theron in Elle Russia plays down her makeup and goes with major winged liner.  It's definitely supposed to be the center of attention here.
Then you have Ashley Olson on the cover of Fashion magazine.  She does a smoky eye, but the look is made using liner all around the eye and particularly thick closer to the lash lines.
Finally, Jennifer Lopez on Glamor magazine does a look that you might be able to wear to the office – traditional liner only at the top lash line, which is easy enough to do!
I know that we just saw winged liner a couple of years ago, but I'm willing to give it a go again.  What do you think?  Is this a look you're going to try out?